Thomas P. Sterry, MD
1080 5th Avenue #1b
New York, NY 10128
Phone: (212) 249-4020
Monday & Thursday: 9 a.m.–7 p.m.
Tuesday, Wednesday, & Friday: 9 a.m.–5 p.m.

Thigh Lift & Lower Body Lift
*Keep in mind that each patient is unique and your results may vary.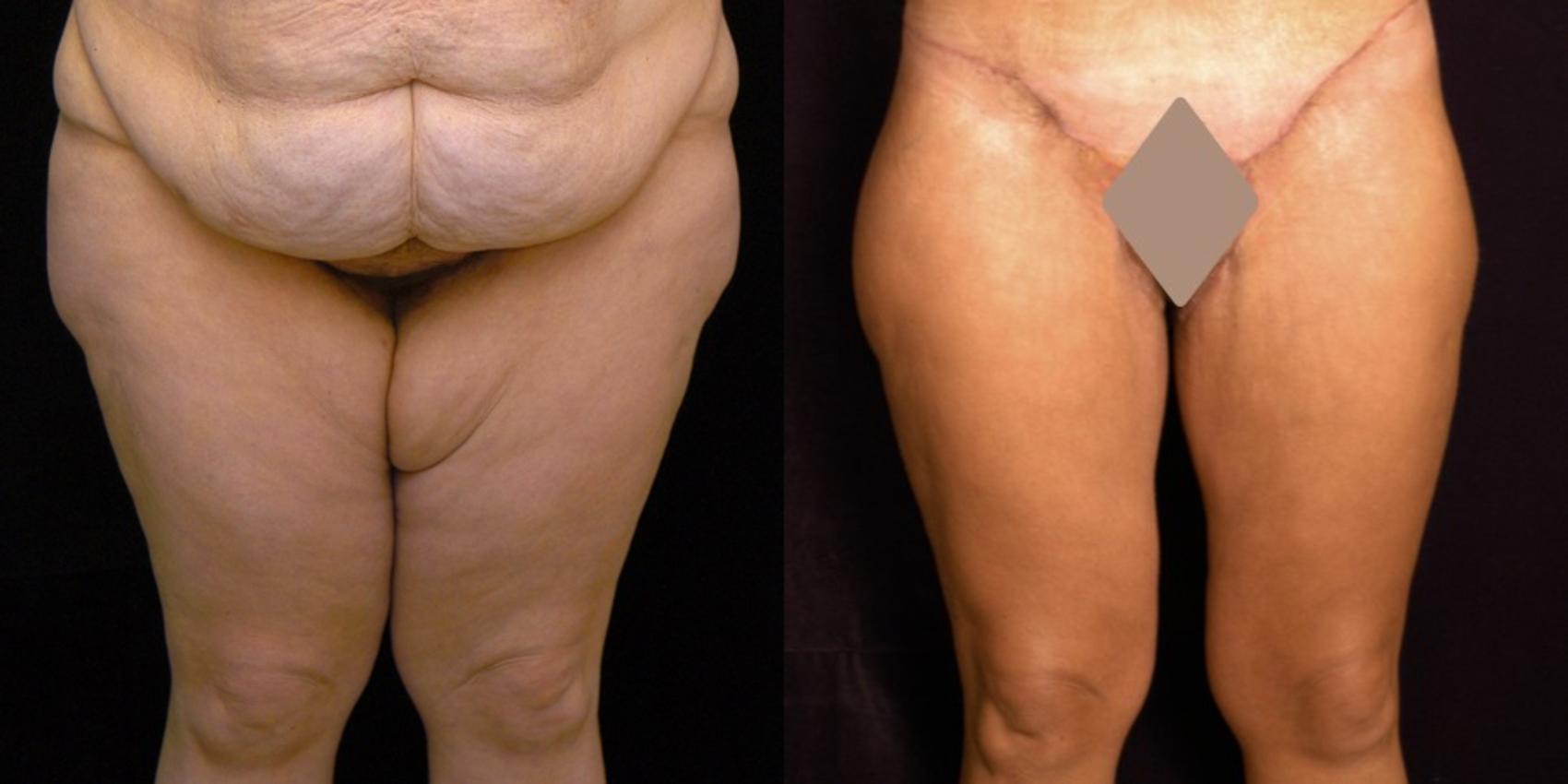 Before & After

This is a 32-year-old woman who lost more than 100 pounds with the help of bariatric surgery. She presented to Dr. Sterry for body contouring procedures to remove all of her loose skin after the weight loss. She had previously undergone a lower body lift operation with him and returned for an inner thigh lift (medial thigh lift) at his New York City practice.
Photos are shown before the lower body lift and then again after both the body lift and the inner thigh lift operation. She clearly also had used some "tan in a can" because she seems fairly orange in the after photos.



This patient actually went to Punta Cana 2 weeks after the thigh lift operation and went water skiing! I was a little bit upset about that, but she did it successfully and recovered well.



It is worth noting that the lower body lift operation helps to lift the outer thighs while the medial thigh lift removes the redundant tissues from the inner thigh area. I like to space these operations apart by about 3 months in order to get the best thigh lift results.



Patient Age:

32



Motivation for Thigh Lift:

Loose skin after massive weight loss



Anesthesia:

General



Recovery:

2 weeks
Procedures Performed
About This Patient
View All Patient Photos