Thomas P. Sterry, MD
1080 5th Avenue #1b
New York, NY 10128
Phone: (212) 249-4020
Monday - Thursday: 9 a.m.–5 p.m.
Friday: 9 a.m.–3 p.m.

Scar Revision
Do scars from an accident or a surgery embarrass you or just make you feel bad about your appearance? Do you have scars that refuse to fade away over time? The solution could be scar revision. New York patients come to Dr. Sterry to make their scars less noticeable, and they leave feeling more confident in the way they look. Dr. Sterry will discuss several scar revision treatment methods with you so that you can achieve the look you desire.
Improve Unsightly Scars with Scar Revision Surgery
After your consultation, Dr. Sterry will determine the best scar revision method for your particular case. Some scars need to be excised and closed again to make them less conspicuous; some need to be re‐oriented to make them blend into the skin better, and others just need skincare treatments such as silicone sheets and silicone gels to help them to heal properly. When Dr. Sterry performs procedures such as a tummy tuck or mommy makeover, he takes great care to ensure the proper healing of incisions to minimize the appearance of scars.
You may also be a good candidate for laser scar revision, which requires treatments every one to three months to diminish redness. Another option is dermabrasion, which shaves the outer layers of the scar and surrounding skin to help it blend in.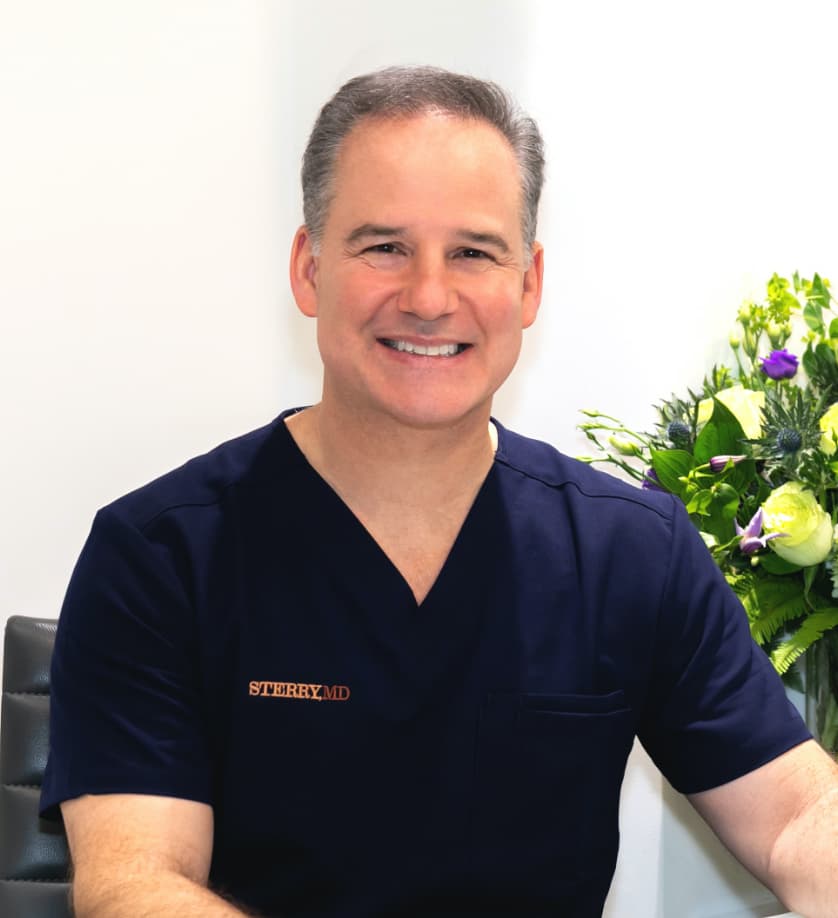 Get to Know
Dr. Thomas P. Sterry
Thomas Sterry, MD, is a board-certified New York City plastic surgeon with over 20 years of experience. He has been president of both the New York State Society of Plastic Surgeons and the New York Regional Society of Plastic Surgeons. In addition, he sits on the executive council of the New York County Medical Society and has been a delegate to the Medical Society of the State of New York for years. At his inviting, boutique-style practice in Manhattan, he focuses on each patient's unique needs and aesthetic goals so that he can provide the most attractive and natural-looking outcomes possible.
Meet Dr. Sterry
Request a Consultation
Credentials you can trust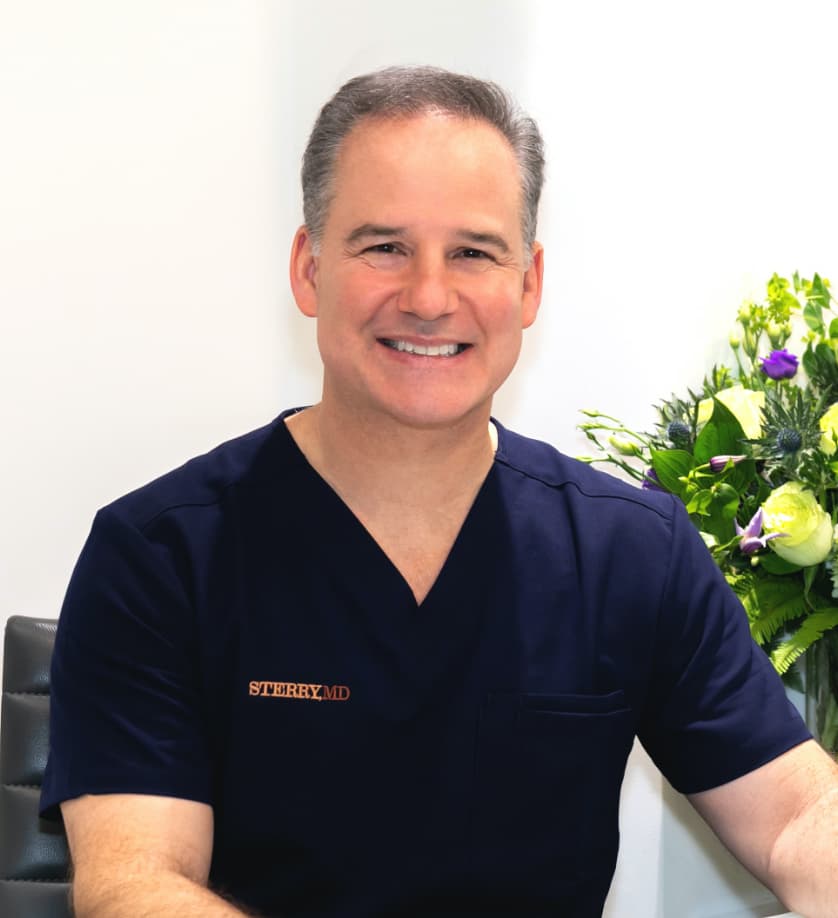 If you have a scar that is bothering you, there may be a way to improve it. Scar revision surgery, laser therapy, or a number of other treatments could help. Let New York City Plastic Surgeon Dr. Sterry have a look at it and give you some advice.
After scar revision surgery, you can expect to see a more pleasant and natural appearance in the affected area. For many patients, the surgery can be life-changing. For patients with noticeable facial scars from an accident, for example, this procedure can completely change the level of confidence they feel.
Every patient is different, but Dr. Sterry often recommends waiting six months before investing in scar revision surgery to see if the scar will fade away naturally. Some patients have found that their scars would obviously not be fading away after as little as three months, though. If you'd like to discuss your options and find out if scar revision is right for you, contact Dr. Sterry's office to schedule a consultation today. He will evaluate your unique situation and determine what the best options are to achieve your goals.
Scar Revision FAQ
What is your approach to treating scars?
My approach to treating scars is really multifaceted.
Some scars need to be surgically removed, or excised, and closed again to make a new, less conspicuous scar.
In some cases, I may reorient a scar by actually making it in a different shape so the scar blends in better.
Other patients just need good skincare—things like silicone sheets and silicone gels that help them to heal better and make a nicer scar.
I treat some scars with lasers every one to three months, which helps to fade the redness.
Dermabrasion—essentially a spinning file—can be used to shave off the outer layer of the scar, and a little bit of the surrounding skin, under a local anesthetic. When it heals, the scar blends in well and is less conspicuous.
I also offer scar treatment with SkinPen, a microneedling technique that builds up collagen development and can smooth away some types of scars.
---
How long should a patient wait before having a scar treated?
The textbook answer is at least six months. But I have to confess that I had a patient who was in a car accident on new year's day last year and had a scar on her nose. It was soon obvious that the scar wasn't healing well. I ended up taking her to the operating room after about three months, where I was able to remove a large portion of the scar and reorient other parts of it. Now it's hard to see the scar at all.
---
What results can you expect from scar revision?
After scar revision, you can expect to see a more pleasing, natural appearance to the area that was injured.
A Reputation Built on Results
Dr. Sterry and his staff are absolutely amazing! I'm extremely happy with the results.
I had Smartlipo on my abdomen and flanks with Dr. Sterry a little over three weeks ago. Although it...
Very good experience with Dr. Sterry - Smart Lipo on abdomen & flanks I had Smartlipo on my abdomen...