Thomas P. Sterry, MD
1080 5th Avenue #1b
New York, NY 10128
Phone: (212) 249-4020
Monday - Thursday: 9 a.m.–5 p.m.
Friday: 9 a.m.–3 p.m.

Lip Lift
The position of the top lip influences the overall aesthetic of the face. Some people have a naturally low or thin upper lip; others develop these concerns due to aging. As a facial rejuvenation specialist, Dr. Thomas Sterry understands the subtleties of facial aesthetics and how to restore a youthful and natural appearance. He performs lip lift surgery in New York City to help patients have a more vibrant and attractive appearance.
Benefits of a Lip Lift
Mature women who are in good health can be good candidates for lip lift surgery. The benefits of this procedure are subtle yet noticeable and include:
Bringing a naturally long top lip closer to the nostril area
Shortening a top lip that has lengthened with age
Exposing more of the red lip and a few millimeters of upper teeth
Reshaping the cupid's bow for a more youthful appearance
For most people, lip injections are not a substitute for a lip lift. Dermal fillers add volume but do not reduce the distance between the top lip and the base of the nose (the philtrum).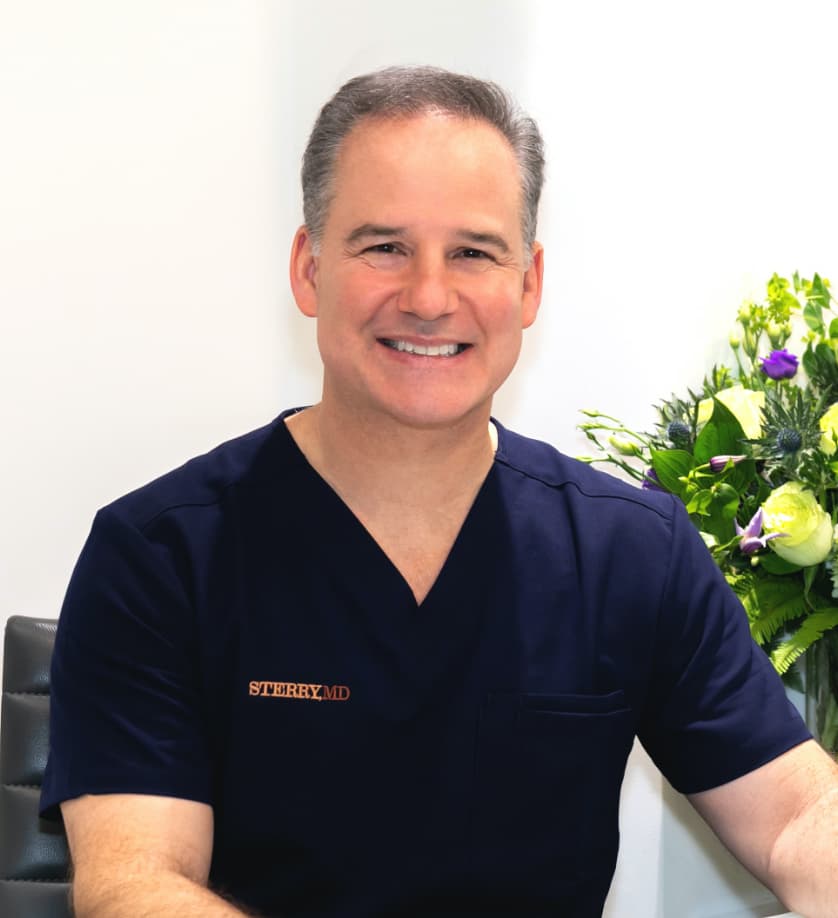 Get to Know
Dr. Thomas P. Sterry
Thomas Sterry, MD, is a board-certified New York City plastic surgeon with over 20 years of experience. He has been president of both the New York State Society of Plastic Surgeons and the New York Regional Society of Plastic Surgeons. In addition, he sits on the executive council of the New York County Medical Society and has been a delegate to the Medical Society of the State of New York for years. At his inviting, boutique-style practice in Manhattan, he focuses on each patient's unique needs and aesthetic goals so that he can provide the most attractive and natural-looking outcomes possible.
Meet Dr. Sterry
Request a Consultation
Credentials you can trust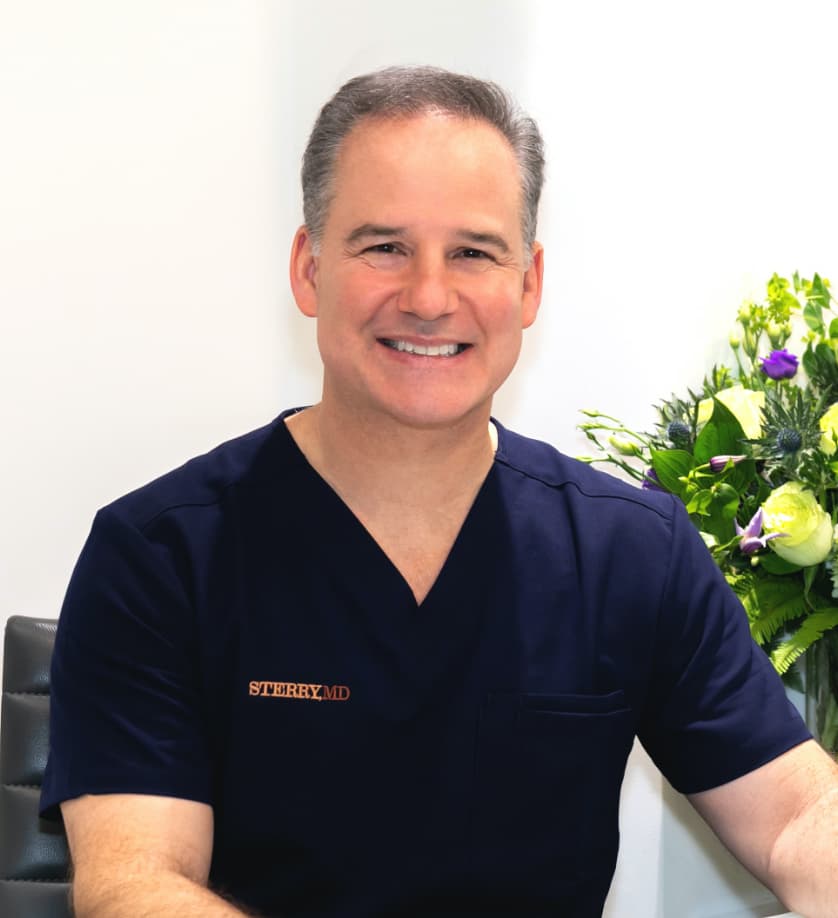 Procedure
Dr. Sterry performs lip lift surgery in Manhattan as an outpatient procedure using a local or general anesthetic, depending on whether he is combining it with other procedures and patient preference. He typically uses the subnasal (bullhorn) technique that involves placing an incision in the natural crease where the top lip meets the columella (the tissue between the nostrils). He then removes a strip of tissue and closes the incision with fine sutures. The resulting scar is typically not noticeable once healed.
Recovery
Patients are typically ready to resume nonstrenuous work, school, and activities in about 5 days. Expect swelling, bruising, and numbness for the first few weeks. Chewing and talking will likely be uncomfortable due to the swelling. Most patients are ready to resume their regular exercise routines in about 2 weeks, taking care to ease back into it.
Lip Lift FAQ
Can a lip lift be combined with other procedures?
The rejuvenating effects of a lip lift can complement the results of other facial plastic surgery procedures. Dr. Sterry often performs lip lifts along with the following options:
Lip lift surgery is often part of Dr. Sterry's permanent facial contouring, popular with women who want to refine the lower face.
---
Does a lip lift leave a scar?
While scars cannot be avoided with surgery, the lip lift scar is concealed in the natural crease where the upper lip intersects with the nose. It is typically a thin scar that takes the place of the crease and becomes unnoticeable.
---
What is the difference between a lip lift and lip augmentation?
Lip augmentation makes the lips fuller with dermal fillers or silicone implants. A lip lift enhances the shape and position of the upper lip by shortening it.
---
When will I see my final results?
Most patients notice an improvement soon after surgery; however, final results are usually achieved within 6 to 9 months once the swelling and incision have faded.
---
How long do lip lift results last?
Results last indefinitely, but the aging process will continue and may affect the position and volume of the lips.
Ask Us About Our
Skincare Products
Financing Available
Learn More
To meet with board‐certified plastic surgeon Dr. Thomas Sterry in NYC and find out whether a lip lift is right for you, request a consultation using our online form or call our office at  (212) 249-4020 to schedule an appointment.