Thomas P. Sterry, MD
1080 5th Avenue #1b
New York, NY 10128
Phone: (212) 249-4020
Monday - Thursday: 9 a.m.–5 p.m.
Friday: 9 a.m.–3 p.m.

Your Consultation
Dr. Sterry explains what to expect in your personal consultation
Your personal consultation is an opportunity for us to share information about the plastic surgery you're considering. "As far as I'm concerned, you have as much to tell me as I have to tell you."
You should expect to schedule up to a full hour for consultations to allow plenty of time to answer all your questions in a relaxed, unhurried way.
Dr. Thomas Sterry strives to make every patient feel like his only patient. To learn more about plastic surgery in his Manhattan practice, request a consultation using his online form or call (212) 249-4020.
How should a patient prepare for a consultation?
Start thinking about the questions you have on the procedures you're considering. I recommend writing your questions down and bringing them with you to your consultation.
Some patients come in with a friend—that's fine with me. If there's someone you feel comfortable coming into the consultation with you—a husband, mother, girlfriend or whatever—I think you should bring him or her. Sometimes a confidant will ask questions you might forget to ask.
When you schedule your consultation appointment, our office staff will send you some basic forms you can complete at home and bring with you.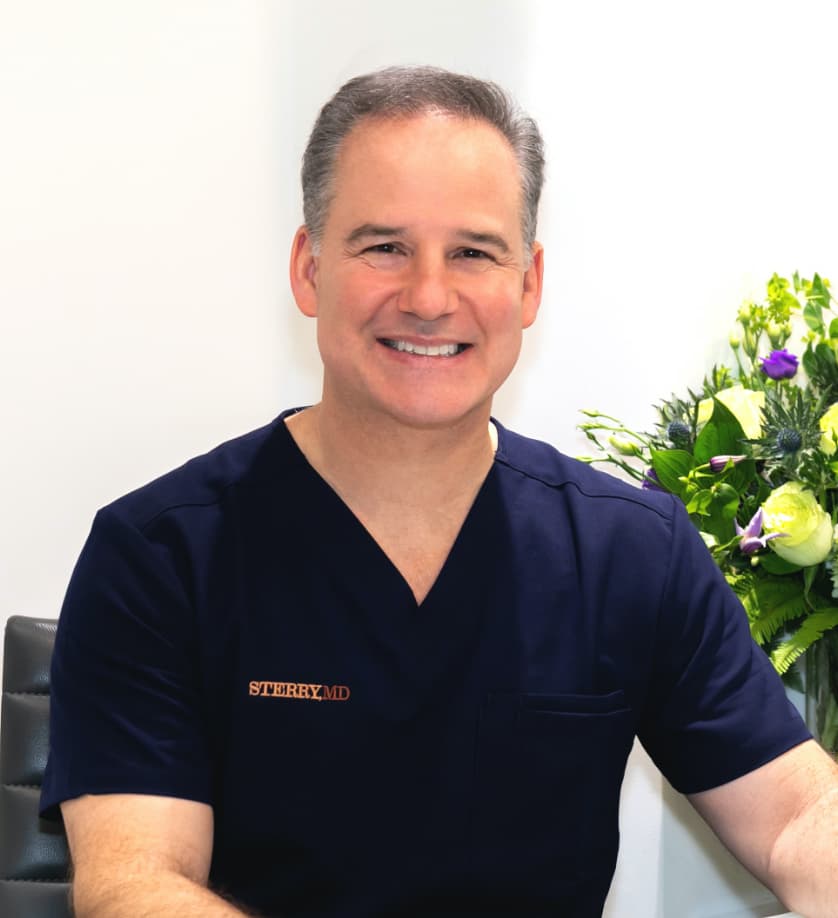 Get to Know
Dr. Thomas P. Sterry
Thomas Sterry, MD, is a board-certified New York City plastic surgeon with over 20 years of experience. He has been president of both the New York State Society of Plastic Surgeons and the New York Regional Society of Plastic Surgeons. In addition, he sits on the executive council of the New York County Medical Society and has been a delegate to the Medical Society of the State of New York for years. At his inviting, boutique-style practice in Manhattan, he focuses on each patient's unique needs and aesthetic goals so that he can provide the most attractive and natural-looking outcomes possible.
Meet Dr. Sterry
Request a Consultation
Credentials you can trust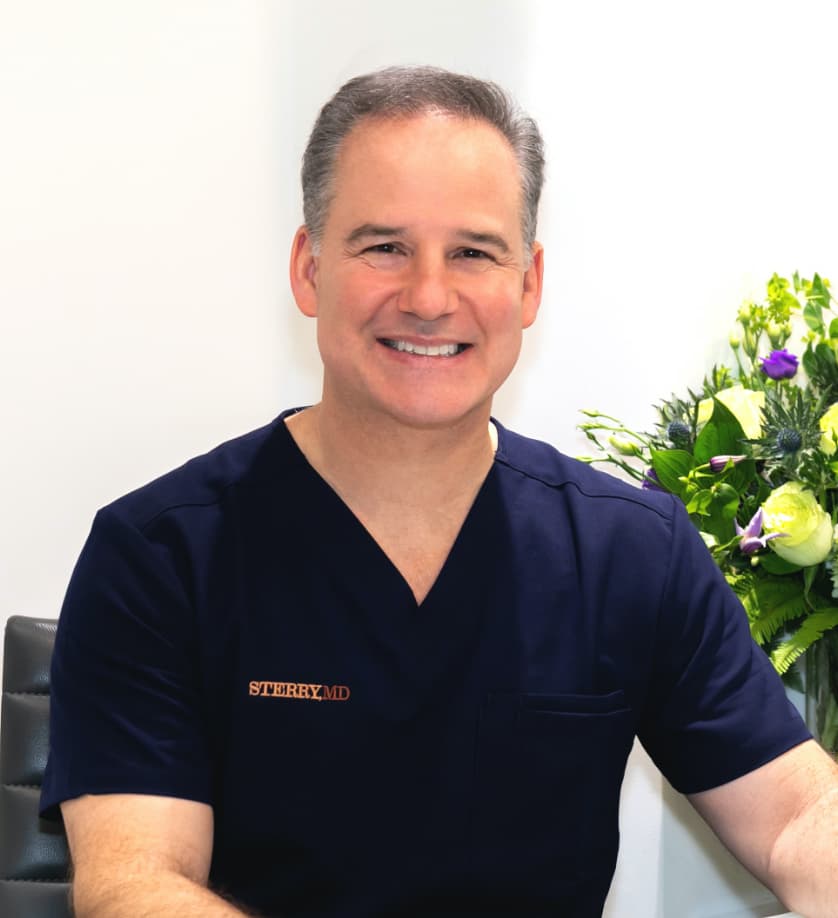 How does the consultation begin?
When you arrive at our office, you'll be greeted by our staff and eventually, our patient coordinator, Alex. If you have not already completed your basic paperwork, you will be asked to fill out those forms before you meet with me.
We really do stick to a schedule. I'm usually on time—at worst, I'm 10 minutes late. I like to think that's important to my patients.
What are your goals for plastic surgery?
You and I will sit down and chat for whatever length of time we need to go over theory—what you're looking for, what's bothering you, what you expect from plastic surgery. I'll take a complete medical history before we start talking about any plastic surgery procedures. I need to know your story.
How does the procedure work?
Next, I will go over the technical aspects of the procedure you're interested in. I often use a PowerPoint presentation that outlines the process and includes before and after pictures of my patients who have had that procedure. I'm a firm believer in educating my patients. You should understand what you're getting into.
Which procedure would work best?
Sometimes the procedure you have in mind may not be the one I think will produce the look you want, and I need to offer alternatives. For example, if you come in wanting liposuction, I might say, 'What you really need to get the results you want is a tummy tuck.' Or if you want your upper eyelids done, I might say, 'I can see we should consider doing a brow lift.'
What can you expect from plastic surgery?
Next, we'll go into the examining room and I'll examine and evaluate the areas of your body you would like to improve. We'll push and pull on various things to see what we think plastic surgery can do. Then I will take 'before' photos.
I take my own photographs—which, by the way, remain completely confidential on my secure server.  Nobody gets to see those photos except you, me and the staff.  That said, at some point I may ask permission to show them off if we can hide your identity.
We then typically sit down and talk about exactly what you want, and I'll tell you what I think I can deliver.
As far as I'm concerned, you have as much to tell me as I have to tell you.
How do you decide on the best option?
As I've mentioned, sometimes there are choices to be made between plastic surgery options. These decisions can be hard.
How are we going to give you the nicest waistline and the best-looking contour and still keep your skin intact as much as possible?
There's a lot of give and take; we need to have a discussion about it. I need to understand your goals and what you really want—and together we'll try to figure out the best way to accomplish it.
Where will your surgery be performed?
Nowadays I perform the vast majority of my procedures in my own AAAASF certified operating room. However, we may decide that we are more comfortable at Mount Sinai Hospital or a Surgery Center.  Most times the choice is yours, although I may decide that a hospital is more appropriate depending on your fitness and health.
What type of surgery can be done in the office?
As a Class C level facility, we have equipment and emergency supplies to handle any operation I do safely.  We are prepared for everything from simple lacerations to general anesthesia cases.  That said, the vast majority of our invasive operations are performed with IV sedation, with no need for a ventilator.  Our Board Certified Anesthesiologist will take good care of you!
What will the surgery cost?
Once all your questions are answered, Angelique will meet with you to talk about financing options and insurance. Honestly, I don't like to talk money at all. I want to be your doctor. My promise is that I will take good care of you, but I don't want there to be any barrier between us being able to talk. That's very important. I was a doctor before I was a plastic surgeon, so I really do want to take good care of you.
You will leave the office with a quote or an estimate, as well as some literature about the procedure you're interested in. If there's something that insurance might possibly play a role in, you will be speaking with our insurance biller—if not that day, then within a day or two.