Thomas P. Sterry, MD
1080 5th Avenue #1b
New York, NY 10128
Phone: (212) 249-4020
Monday - Thursday: 9 a.m.–5 p.m.
Friday: 9 a.m.–3 p.m.

Male Breast Reduction
Gynecomastia, or enlarged male breasts, affects as many as six out of every ten men. This condition can make it embarrassing to take off your shirt for summer activities or even to wear a t-shirt. But there is a solution, male breast reduction surgery in New York City with Dr. Thomas Sterry.
To find out if male breast reduction surgery in NYC could help you get your confidence back, request a consultation with board-certified plastic surgeon Dr. Sterry or call (212) 249-4020.
Feel better about the way you look with male breast reduction surgery.
If you've been covering up even when you are at the beach due to enlarged breasts from aging or sagging skin left over from a massive weight loss, the solution could be gynecomastia surgery. Men have been coming to Dr. Sterry for years to regain the masculine contour in their chest and achieve confidence in social situations.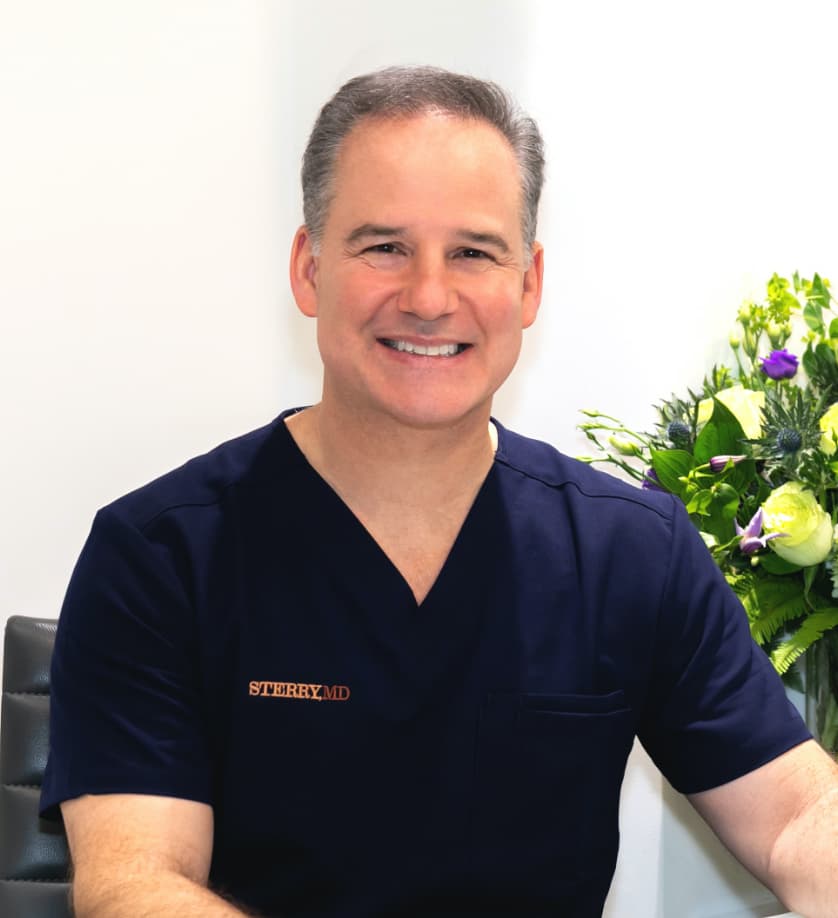 Get to Know
Dr. Thomas P. Sterry
Thomas Sterry, MD, is a board-certified New York City plastic surgeon with over 20 years of experience. He has been president of both the New York State Society of Plastic Surgeons and the New York Regional Society of Plastic Surgeons. In addition, he sits on the executive council of the New York County Medical Society and has been a delegate to the Medical Society of the State of New York for years. At his inviting, boutique-style practice in Manhattan, he focuses on each patient's unique needs and aesthetic goals so that he can provide the most attractive and natural-looking outcomes possible.
Meet Dr. Sterry
Request a Consultation
Credentials you can trust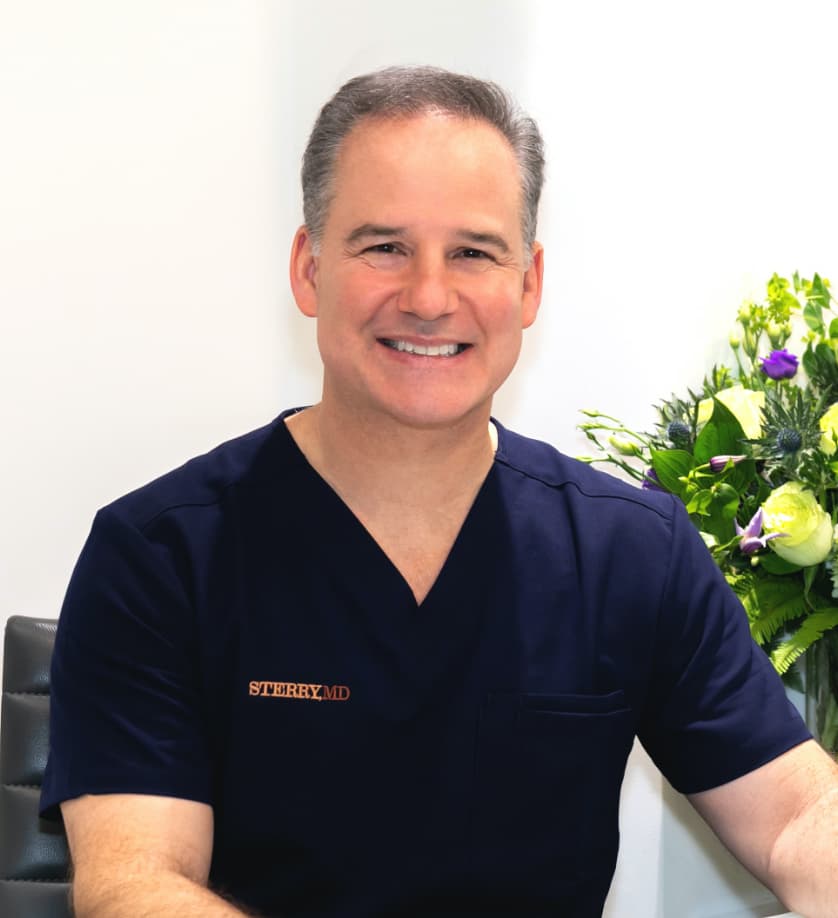 Gynecomastia Correction in New York City
Have you ever wondered how gynecomastia surgery could transform your looks and give your spirits a boost but hesitated to make an appointment? It's time to meet Dr. Sterry.
What is Gynecomastia?
Gynecomastia occurs in the male breasts when there is excess glandular tissue. It can affect one breast or both. A condition known as "pseudo-gynecomastia" is caused by excessive fat tissue and is common among older men, younger men who are overweight, and those who have lost a massive amount of weight.
Improvements
After turning to Dr. Sterry for gynecomastia surgery, most patients feel better about the way they look at the beach, the swimming pool, and other social situations. Some men's gynecomastia is so severe that it is noticeable with or without a shirt. There are many surgical options for these various conditions, including liposuction of the chest, and Dr. Sterry can determine what treatment options are best for you. If you think you would be a good candidate for a male breast reduction, contact Dr. Sterry's office today to schedule a consultation. He will evaluate you, listen to your goals and determine what the best treatment options are to achieve your desired results.
A Reputation Built on Results
10/10 work and experience. My results are amazing, and I've received compliments from so many people...
Dr. Sterry and his staff are the absolute BEST! They're all extremely honest and trust worthy. I've...
I got a breast augmentation from Dr.Sterry in February. I felt comfortable from the very beginning....
Life Changing!! For years and years, I struggled with getting to the shape I needed. I workout 6 days...