Thomas P. Sterry, MD
1080 5th Avenue #1b
New York, NY 10128
Phone: (212) 249-4020
Monday & Thursday: 9 a.m.–7 p.m.
Tuesday, Wednesday, & Friday: 9 a.m.–5 p.m.

Diastasis Recti Treatment
Diastasis recti—translated to "separation of the abdominal muscles"—is a potentially disfiguring condition that often affects women who have been pregnant. But finding diastasis recti treatment in NYC can be overwhelming. Between the sheer volume of providers in the area and the wealth of tips and techniques available on the internet (many of dubious origin), you may find it difficult to get an accurate understanding of this condition and how to eliminate it. Here, learn about the approach that board-certified plastic surgeon Dr. Thomas P. Sterry takes to resolve diastasis recti.
What Is Diastasis Recti?
Diastasis recti is a condition that arises when the rectus abdominis muscles separate. These muscles are visible in very fit people as the "6 pack".To visualize diastasis recti, imagine the vertical space between the muscles widening. Up to two-thirds of pregnant women experience diastasis recti. In the majority of cases, the condition treats itself in the weeks and months following childbirth. But for some, the condition doesn't go away on its own. Women with the condition often report looking pregnant even if they aren't. Others describe a bulge or ridge protruding from the center of the abdomen.
It's important to note that diastasis recti is a unique condition that is different from the expected weight gain and loose skin that occurs as the result of pregnancy.
While diastasis recti is not typically painful, it can be associated with the following symptoms:
Constipation
Back pain
Occasional urinary incontinence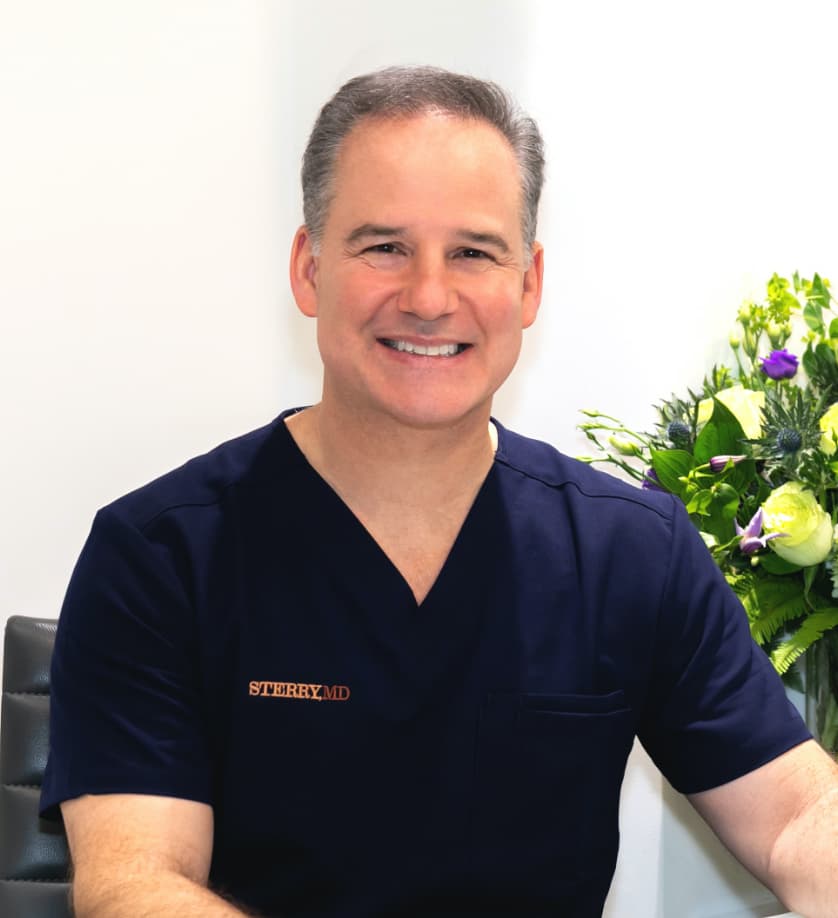 Get to Know
Dr. Thomas P. Sterry
Thomas Sterry, MD, is a board-certified New York City plastic surgeon with over 20 years of experience. He has been president of both the New York State Society of Plastic Surgeons and the New York Regional Society of Plastic Surgeons. In addition, he sits on the executive council of the New York County Medical Society and has been a delegate to the Medical Society of the State of New York for years. At his inviting, boutique-style practice in Manhattan, he focuses on each patient's unique needs and aesthetic goals so that he can provide the most attractive and natural-looking outcomes possible.
Meet Dr. Sterry
Request a Consultation
Credentials you can trust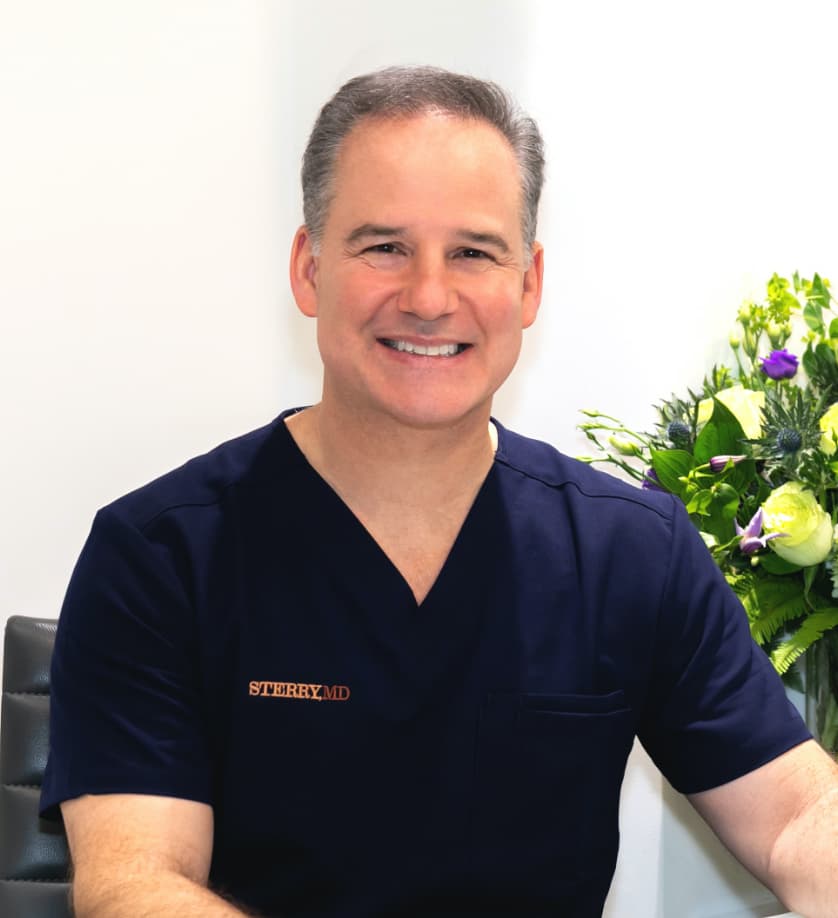 Treating Diastasis Recti
While eating right and getting regular exercise are almost always good ideas, diastasis recti simply can't be remedied by improving your lifestyle habits. To fully repair the abdomen and restore a flat, natural-looking contour, surgical intervention is necessary.
A traditional abdominoplasty incision (a long, low horizontal incision made above the pubic area) is the preferred option for treating diastasis recti. This makes diastasis recti repair a natural companion to tummy tuck here in our NYC office.
A typical tummy tuck addresses the primary concerns associated with a soft, sagging abdomen. In addition to reducing excess skin, tummy tuck also strengthens the abdominal muscles, reshapes the navel, and nips away small areas of stubborn fat.
Read this blog post from Dr. Sterry to learn more about diastasis recti repair and how it relates to tummy tuck surgery.
A Full-Body Improvement
Because diastasis recti is so often associated with pregnancy, it's often performed as part of a mommy makeover. This option, which includes multiple procedures performed in a single surgery, can completely reinvigorate the body by lifting and improving the shape of the breasts, tightening the abdomen, and treating small areas of unwanted fat on the abdomen, thighs, arms, or elsewhere.
Learn more about treating your diastasis recti. Request your consultation with Dr. Sterry online or call our office at  (212) 249-4020 to get started.
Ask Us About Our
Skincare Products
Financing Available
Learn More