Thomas P. Sterry, MD
1080 5th Avenue #1b
New York, NY 10128
Phone: (212) 249-4020
Monday - Thursday: 9 a.m.–5 p.m.
Friday: 9 a.m.–3 p.m.

Mommy Makeover in NYC
Mommy makeover plastic surgery can return your body to what it was before pregnancy. The rewards of motherhood are immeasurable, but it also takes a great toll on a woman's body. Many women are choosing to reclaim their bodies by having mommy makeover surgery in NYC. Women come to board-certified plastic surgen Dr. Thomas Sterry seeking to achieve the firm bustline and smooth belly they had before they gave birth. And it makes sense—with everything you do for your family, you deserve to look and feel great.
Dr. Sterry can help you get your pre-pregnancy body back. To find out about mommy makeover surgery in New York City, request a consultation with board-certified plastic surgeon Dr. Sterry or call (212) 249-4020.
Mommy Makeover

Before & After Photos
WARNING:
This feature contains nudity. Please click OK to confirm you are at least 18 years of age and are not offended by such material.
Wish you could reclaim your pre-pregnancy figure?
Restore your shape with a mommy makeover.
Your Options
Dr. Sterry performs mommy makeover surgery to help restore your pre-pregnancy figure with a personalized combination of plastic surgery procedures, which commonly include one or more of the following:
To find out how a mommy makeover has improved the life of an actual patient, read a Mommy Makeover patient success story.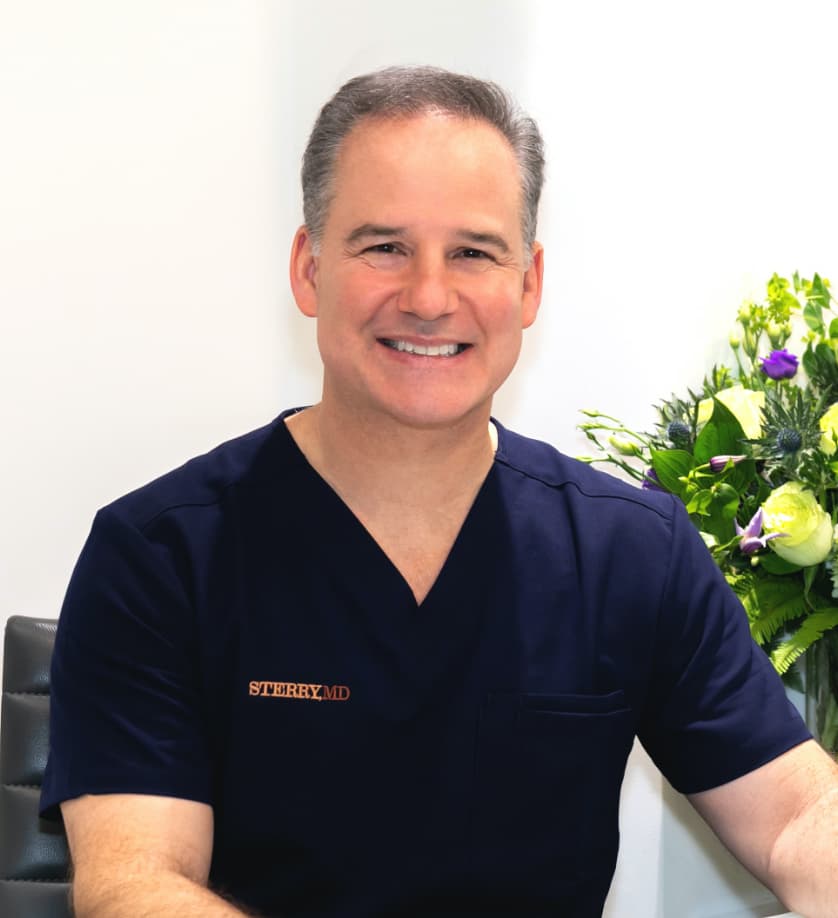 Get to Know
Dr. Thomas P. Sterry
Thomas Sterry, MD, is a board-certified New York City plastic surgeon with over 20 years of experience. He has been president of both the New York State Society of Plastic Surgeons and the New York Regional Society of Plastic Surgeons. In addition, he sits on the executive council of the New York County Medical Society and has been a delegate to the Medical Society of the State of New York for years. At his inviting, boutique-style practice in Manhattan, he focuses on each patient's unique needs and aesthetic goals so that he can provide the most attractive and natural-looking outcomes possible.
Meet Dr. Sterry
Request a Consultation
Credentials you can trust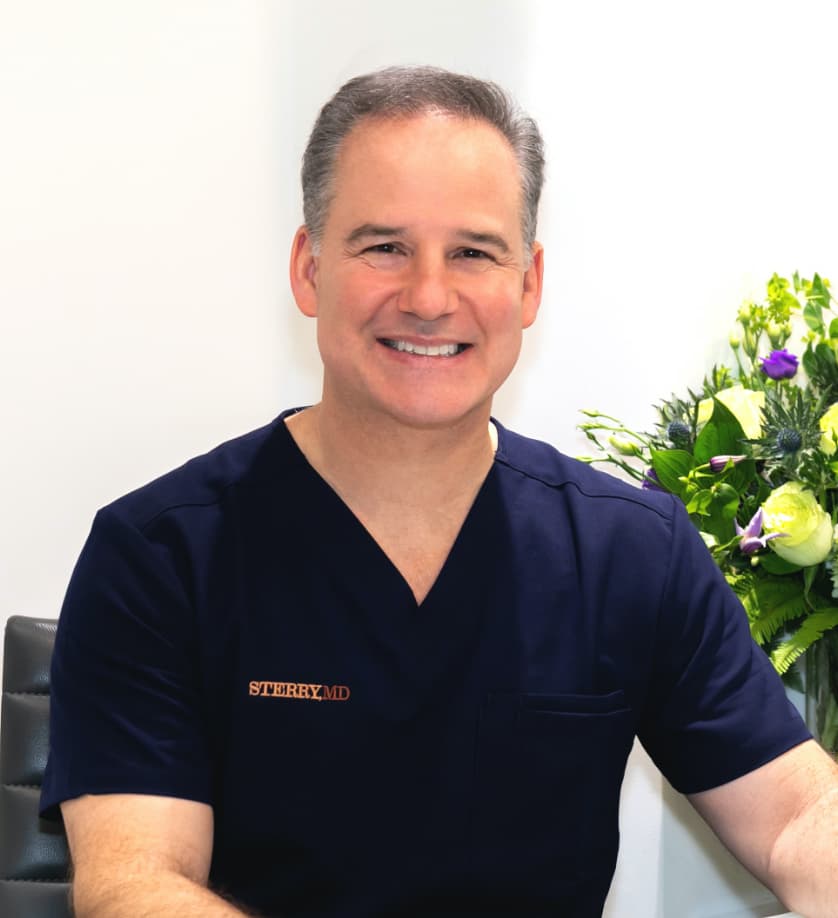 Non-Surgical Options
If you don't think you have time in your busy schedule for a full mommy makeover plastic surgery procedure, Dr. Sterry also offers numerous non-surgical procedures to rejuvenate your face in the comfort of his Manhattan office. Busy moms from New York, New Jersey and around the country often choose from these rejuvenating facial procedures to achieve a younger and more invigorated look:
BOTOX® Cosmetic: This common procedure can minimize frown lines and crow's feet, so you look more relaxed and refreshed.
Hyaluronic Acid Facial Fillers: With fillers such as JUVÉDERM® and RADIESSE®, Dr. Sterry can smooth out facial lines that are betraying your age.
Palomar Fractional Laser Treatments: Achieves smoother and younger skin with little or no downtime.
Sculptra®: This injectable treatment is similar to hyaluronic acid facial fillers, but it can last for as long as two years.
If you think any of these mommy makeover surgery options are right for you, schedule a consultation with Dr. Sterry. He can evaluate you and listen to your goals in order to determine if you are an appropriate candidate for mommy makeover surgery. Patients and visitors to Dr. Sterry's office are greeted with a comfortable, discreet and friendly office environment.
"He made my body beautiful! Michelangelo. That's all I have to say. There is nothing I can add to describe his skill. Dr. Sterry is perfection! I had a tummy tuck and a breast reduction in one operation. When I opened the binders after the operation, I could hardly believe my eyes…"

Linda C., mommy makeover patient Read more

*Your results may vary.
Dr. Sterry Explains Mommy Makeovers
Sometimes after childbirth, women will lose breast volume, which makes them very unhappy. They end up with less breast and more belly—it's very upsetting, for obvious reasons.
A mommy makeover can add volume to the breasts and restore a woman's trim, youthful belly, which is often as helpful to her spirits as it is to her body.
---
Mommy Makeover FAQ
Does breastfeeding cause the breasts to sag?
We're really not convinced that breastfeeding causes the breasts to lose volume, but certainly some process does take place after childbirth where women lose volume.
---
Is it safe to have 2 surgical procedures at the same time?
As long as the surgery does not take more than 4-1/2 to 5 hours, research shows that undergoing more than one plastic surgery procedure at a time is no more dangerous than having a single procedure.
---
Will I have scars after the procedure?
Any time incisions are made, there will be a scar. Mommy makeover patients typically undergo a tummy tuck and some type of cosmetic breast surgery that may or may not include breast implants. One of my primary jobs as a plastic surgeon is to make incisions as inconspicuous as possible and minimize the appearance of scars.
---
Are there advantages to combining breast augmentation and a tummy tuck?
Yes. Working through the tummy tuck incision, I have open access all the way up to the rib margin. From there, it's only about four centimeters to gain access to the breast region to place breast implants.
---
Isn't that approach to breast augmentation the same as a TUBA?
No. If I try to place breast implants with a TUBA, I'm working through a very small incision at the level of the belly button and without the advantages that a surgeon might have with laparoscopy because it's all being done through one incision.
---
Why is the tummy tuck incision approach easier on the patient than a TUBA?
Basically, the TUBA uses a rigid sigmoidoscope to create a tunnel to gain access from the belly button to the chest. Then there is a lot of blunt pushing and pulling of the implant to obtain the desired placement.
There is almost no precise dissection of the tissues in a surgical manner. A TUBA involves a lot of ripping and tearing. There is also very little ability to control bleeding in a TUBA procedure. That's why I don't do TUBAs.
By contrast, using a tummy tuck incision and a standard lighted retractor, I can see the entire surgical field and perform a controlled surgical dissection in a stable environment. This helps avoid complications like bleeding, infection and breast implant asymmetry.
A Reputation Built on Results
10/10 work and experience. My results are amazing, and I've received compliments from so many people...
Dr. Sterry and his staff are the absolute BEST! They're all extremely honest and trust worthy. I've...
I got a breast augmentation from Dr.Sterry in February. I felt comfortable from the very beginning....
Life Changing!! For years and years, I struggled with getting to the shape I needed. I workout 6 days...
'He is a true perfectionist and genuinely cares about his patients.'
"Dr. Sterry and his staff are beyond AMAZING and professional! He is a true perfectionist and genuinely cares about his patients. He performed a "mommy makeover", two and half weeks later and I am already LOVING it!! If you are contemplating doing it just go for it you wont regret it!!"
—Hericka J.
---
Ask Us About Our
Skincare Products
Financing Available
Learn More