Thomas P. Sterry, MD
1080 5th Avenue #1b
New York, NY 10128
Phone: (212) 249-4020
Monday & Thursday: 9 a.m.–7 p.m.
Tuesday, Wednesday, & Friday: 9 a.m.–5 p.m.

Plastic Surgery in NYC
New York board-certified plastic surgeon Dr. Thomas Sterry provides plastic surgery to NYC men and women in his Fifth Avenue office, located just across from the Guggenheim. People visit him for natural-looking results from all around the world, seeking the confidence that comes from loving the way you look.
At his Carnegie Hill office in Manhattan, Dr. Sterry plans and performs cosmetic procedures designed to bring out the best in you. Visit our office and discover a new you in one of the most iconic cities in the world.
About Our NYC Plastic Surgery Practice
Walking into a plastic surgery office may not feel like a stroll through Central Park, but we are here to make your experience easy, comfortable, and even fun. The first thing you will see when you step into our office is a smiling face waiting to welcome you and make sure you have everything you need during your visit. If you happen to be lucky, the second thing you see may be Dr. Sterry's dog, Acqua, who stops in on occasion to bring a few more smiles.
Your consultation with Dr. Sterry will take place amid clean, modern interiors that set the stage for your transformation. During this private appointment, you will have the opportunity to discuss the specifics of your procedure, whether that be a tummy tuck, buccal fat removal, liposuction, breast lift, or another cosmetic enhancement.
Some procedures that require local anesthesia or any level of deep sedation. Alternatively, if you or your family prefer, you will have a choice of surgical facilities, including nearby Mount Sinai Hospital. Our helpful staff will make sure you know exactly what to expect as you plan the next steps of your journey.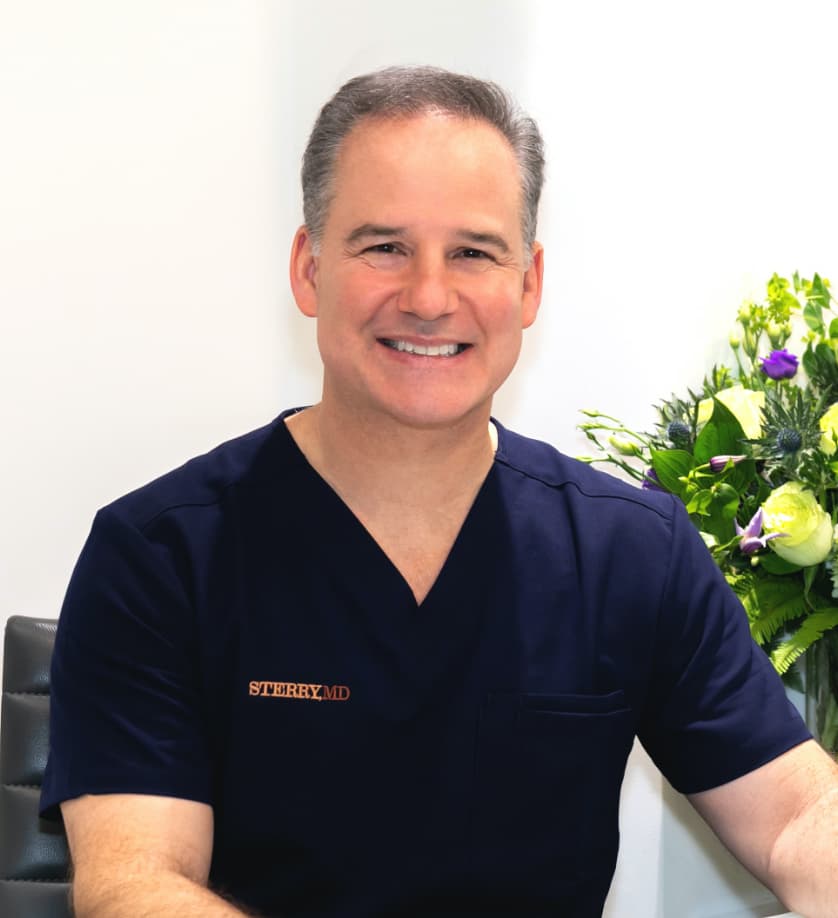 Get to Know
Dr. Thomas P. Sterry
Thomas Sterry, MD, is a board-certified New York City plastic surgeon with over 20 years of experience. He has been president of both the New York State Society of Plastic Surgeons and the New York Regional Society of Plastic Surgeons. In addition, he sits on the executive council of the New York County Medical Society and has been a delegate to the Medical Society of the State of New York for years. At his inviting, boutique-style practice in Manhattan, he focuses on each patient's unique needs and aesthetic goals so that he can provide the most attractive and natural-looking outcomes possible.
Meet Dr. Sterry
Request a Consultation
Credentials you can trust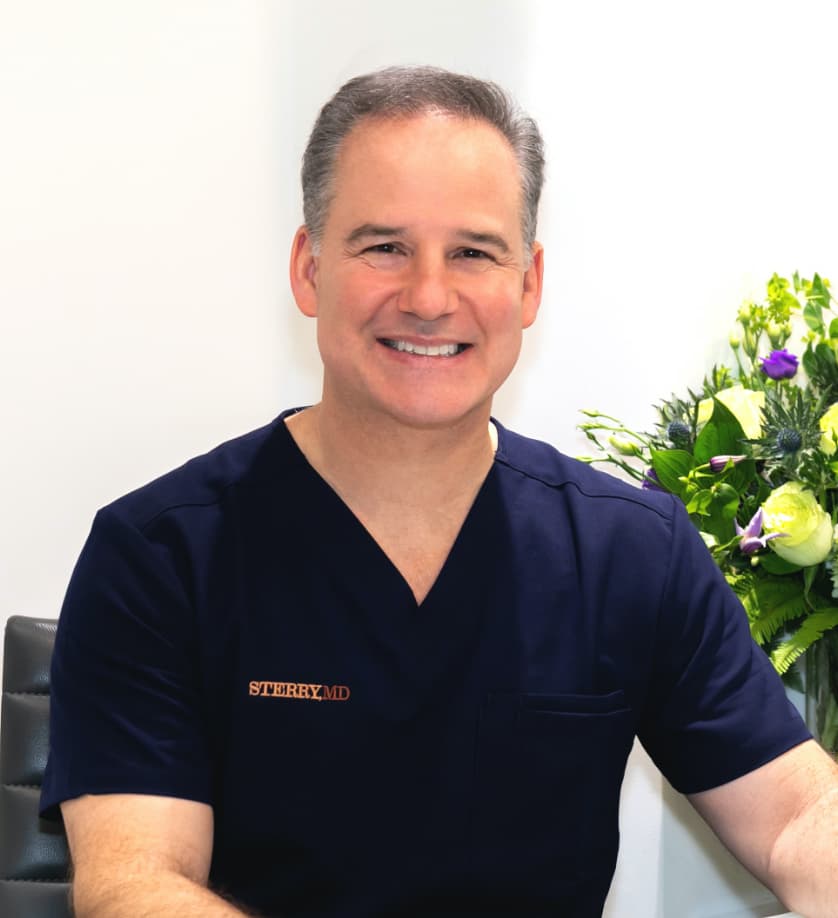 Best Places to Visit in New York City
NYC is a destination—not just for plastic surgery, but for sightseeing, too. Discover what people travel from all over the world to see and turn your visit into a vacation. Start by stopping by some of these iconic landmarks:
The Statue of Liberty
Times Square
The Flatiron Building
Rockefeller Center
9/11 Memorial and Museum
Brooklyn Bridge
Fifth Avenue Shops
Radio City Music Hall
St. Patrick's Cathedral
Bryant Park
Best Places to Stay in New York City
Whether you are visiting from nearby or far outside the city, make yourself at home in one of NYC's many famous hotels. You have options from 5-star accommodations to budget-friendly lodging within just a few blocks of our office. A few recommendations include:
Baccarat Hotel
The Chatwal
Garden Suites Hotel by Affinia
The Langham
Mandarin Oriental
Park Hyatt
The Peninsula
The Pierre
The Ritz-Carlton
The St. Regis
The Surrey
Best Places to Dine in New York City
There are far too many iconic NYC restaurants to name. These are some of the most beloved eateries in the city, but you may want to ask our staff for their top picks, too:
Balthazar
Blue Ribbon Brasserie
Katz's Deli
Keens Steakhouse
Lombardi's Coal Oven Pizza
Neil's Coffee Shop
Peter Luger
Russ & Daughters
The Odeon
Veselka
If you would like to learn more about planning your visit, or if you would like to set up a private consultation with Dr. Sterry, please request a consultation online or call (212) 249-4020. We look forward to hearing from you.