Thomas P. Sterry, MD
1080 5th Avenue #1b
New York, NY 10128
Phone: (212) 249-4020
Monday & Thursday: 9 a.m.–7 p.m.
Tuesday, Wednesday, & Friday: 9 a.m.–5 p.m.

IPL Photofacial
Rejuvenate Your Complexion with a Photofacial
If your face has brown spots, hyper-pigmentation, large pores, redness, rosacea, sun damage or uneven tone, you could be an excellent candidate for a photofacial. New York patients trust Dr. Sterry to rejuvenate their complexion with minimal discomfort and little or no downtime using this state-of-the-art treatment. Dr. Sterry's Manhattan office provides a relaxed, comfortable environment to receive this non-invasive and virtually painless treatment in less than 20 minutes without the use of anesthesia gel or cream.
To find out if an IPL photofacial in New York City is right for you, request a consultation with board-certified plastic surgeon Dr. Sterry or call (212) 249-4020.
Wishing for younger-looking, smoother skin? Rejuvenate your complexion with a photofacial.
IPL Photofacial

Before & After Photos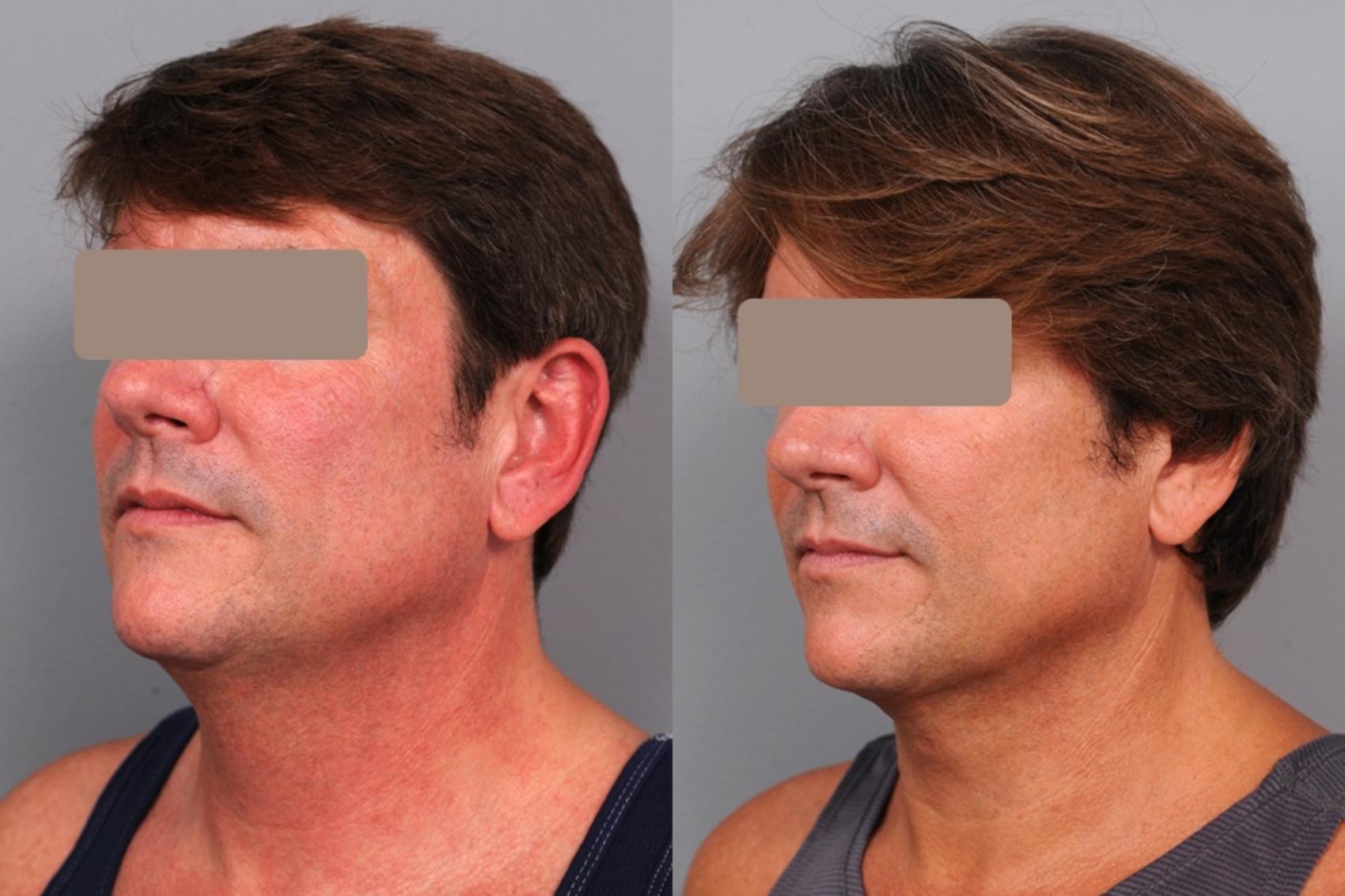 Before & After
Neck Liposuction & IPL Photofacial
This 49-year-old male patient came in stating that he just wanted to "look better" before his 50th birthday, but he didn't want any major surgery. He was quite fit and didn't require any body work, so we were focused on his face. I immediately saw that his neck line was sort of poorly defined, and he liked the idea of cleani...
Read More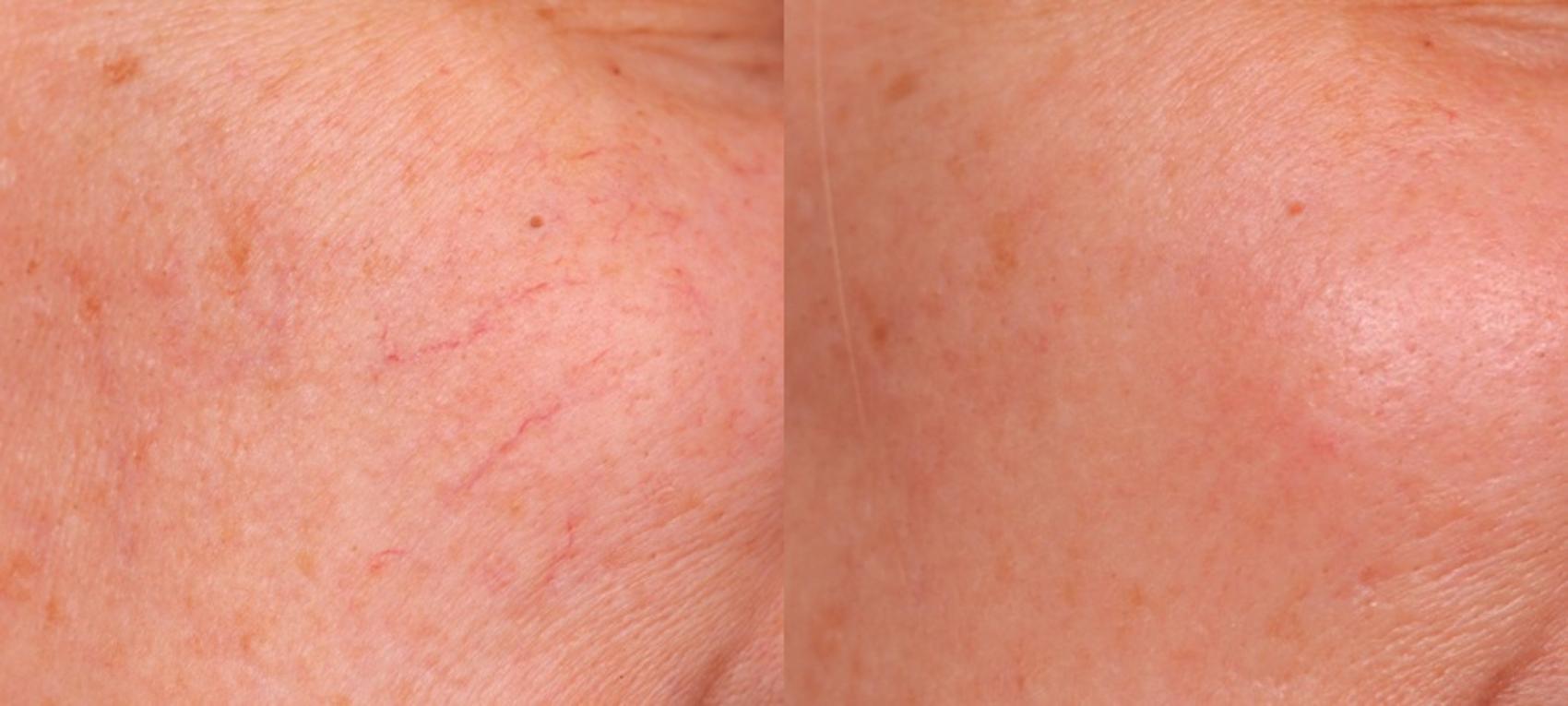 Before & After
IPL Photofacial
This patient had a lot of irregular marks on her skin from years of not taking care of it. An IPL photofacial at our New York City practice erased all of her superficial veins. Next a non-ablative, fractional erbium laser was used to improve her overall skin quality.
Read More
Keep in mind that each patient is unique and your results may vary.
---
After visiting Dr. Sterry's Manhattan office for a photofacial, New York patients often go right back to work or resume their regular routine without having to hide away at home while they recover. There may be some temporary mild redness after an IPL photofacial treatment, however, and you should avoid sun exposure for the recommended period following the treatment. The best part is that the results are almost immediate. It creates a subtle change, giving you a more even skin tone, refined skin texture, reduction in brown spots and an overall look of youthfulness.
Dr. Sterry performs photo facials to help clean up sun-damaged skin in 20 minutes with no peeling from his Manhattan office in New York City, NY.
If you feel that a photofacial treatment could be right for you, contact Dr. Sterry's office today and set up an appointment for a consultation. He will evaluate you, listen to your goals and determine the best way to achieve the younger and more rejuvenated look you desire without a long and painful recovery.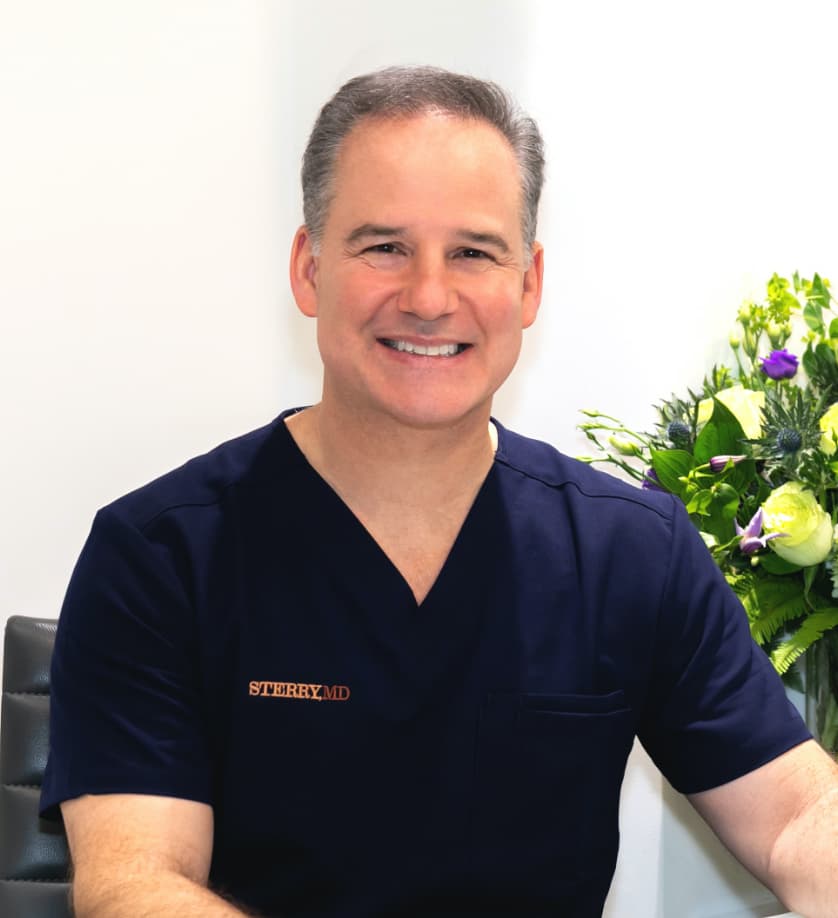 Get to Know
Dr. Thomas P. Sterry
Thomas Sterry, MD, is a board-certified New York City plastic surgeon with over 20 years of experience. He has been president of both the New York State Society of Plastic Surgeons and the New York Regional Society of Plastic Surgeons. In addition, he sits on the executive council of the New York County Medical Society and has been a delegate to the Medical Society of the State of New York for years. At his inviting, boutique-style practice in Manhattan, he focuses on each patient's unique needs and aesthetic goals so that he can provide the most attractive and natural-looking outcomes possible.
Meet Dr. Sterry
Request a Consultation
Credentials you can trust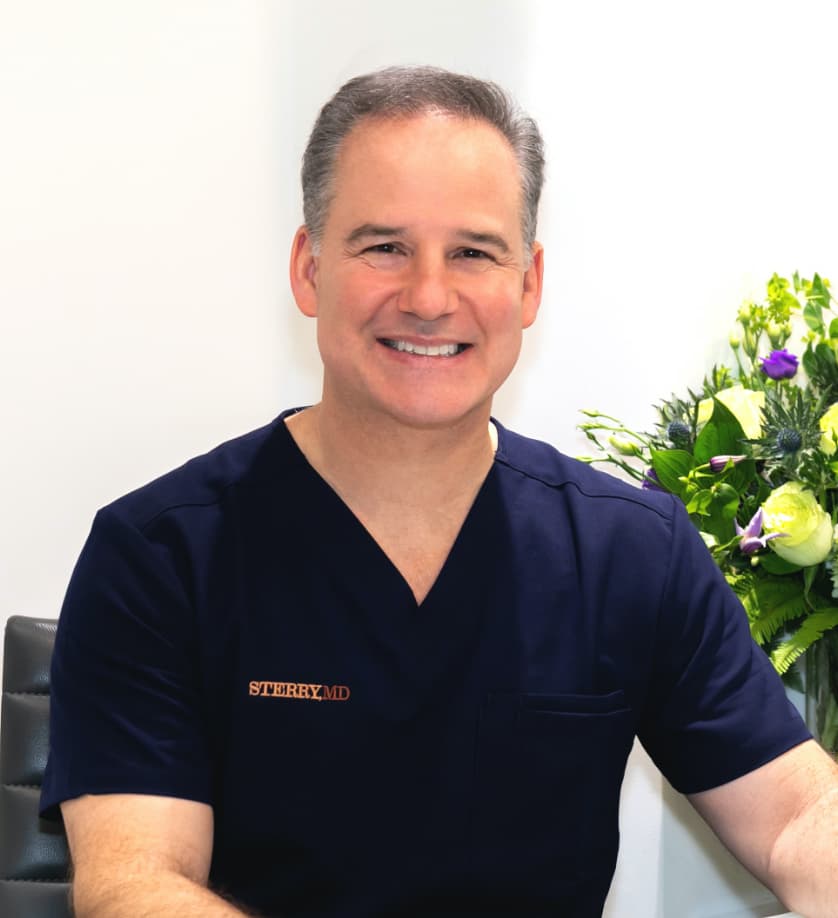 IPL Photofacial FAQ
What is an IPL photofacial?
An IPL—or intense pulsed light—photofacial is a non-ablative, or non-wounding, a treatment method that rejuvenates the skin.
---
What's the difference between ablative and non-ablative laser skin treatments?
Traditional full-face laser skin resurfacing is an ablative process that uses carbon dioxide and/or an erbuium:YAG laser to remove the entire outer skin layer or epidermis, and portions of the underlying skin layer, or dermis. Ablative procedures involve a one- to two-week recovery period with swelling, oozing, and crusting of the skin, as well as discomfort.
By contrast, an IPL photofacial is a non-ablative treatment method that does not visibly disrupt the outer skin layer, and thus involves little or no downtime.
---
How does an IPL photofacial work?
A Laser Genesis IPL photofacial uses laser technology to safely, discretely, and effectively treat uneven skin texture, scars, large pores, and diffuse and excessive redness. You will feel a gentle warming of your skin's surface as the laser handpiece is moved back and forth about half an inch above your skin.
An IPL photofacial treatment can be performed in a relaxed, comfortable manner without the use of anesthesia gel or cream. A treatment takes less than 30 minutes in the office and produces very little discomfort.
---
How does an IPL photofacial refine the skin's texture?
An IPL photofacial works by using laser light energy to promote new collagen production and improve the skin's tone and smoothness.
---
What can you expect after an IPL photofacial?
This is a lunchtime treatment—you can go right back to work or your normal routine after an IPL photofacial. Some patients may experience some temporary mild redness following treatment. Because the treatment will make your skin more sensitive to the sun, you should avoid sun exposure after the treatment session.
---
What results can you expect from IPL photofacials?
You can expect to see subtle, yet consistent results after each IPL photofacial treatment, without unwanted side-effects like bruising or excessive skin irritation. Your skin's tone will become more even and the texture will be refined, making your skin look younger and more refreshed.
A Reputation Built on Results
Consultation review: Scheduled for surgery in June I was so nervous to go in for my consultation. Dr....
I am a mother of four who worked as a pediatric physical therapist throughout all of my pregnancies....
For years I would avoid close up photos and deleted most. I hated my "turkey" neck! At 76 years old...
Ask Us About Our
Skincare Products
Financing Available
Learn More