Thomas P. Sterry, MD
1080 5th Avenue #1b
New York, NY 10128
Phone: (212) 249-4020
Monday - Thursday: 9 a.m.–5 p.m.
Friday: 9 a.m.–3 p.m.

Buccal Fat Removal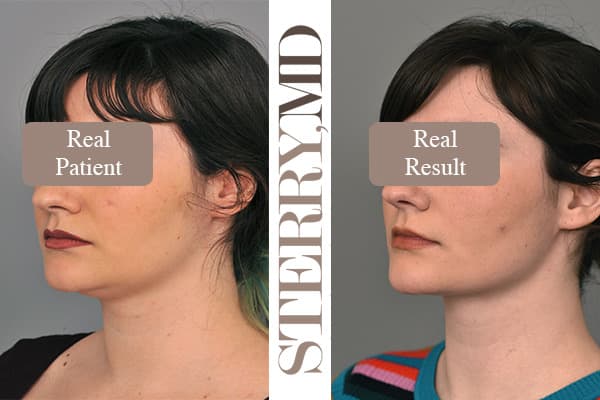 People with "chipmunk cheeks" or a "baby face" often have a large buccal fat pad– a naturally–occurring pad of fat in the cheek hollow area. This trait is typically hereditary and not a result of being overweight. Dr. Sterry performs buccal fat removal at our NYC plastic surgery center for permanent facial contouring.
Most people are not familiar with this highly technical procedure because relatively few surgeons offer it. If you want to look and feel your best, a plastic surgeon like Dr. Sterry can help you achieve a slimmer lower face that enhances the definition of the chin and cheeks.
Learn more about Dr. Sterry and whether buccal fat removal is right for you by requesting a consultation using our online form or calling our office at (212) 249-4020 to schedule an appointment.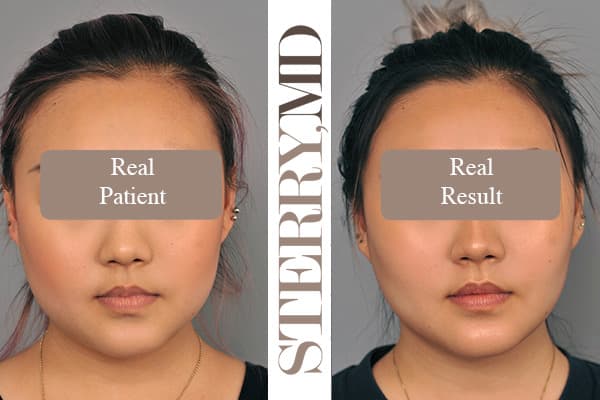 Good Buccal Fat Removal Candidates
Healthy, nonsmoking individuals with considerable fullness in the cheek hollow region who want to permanently slim the area are typically good candidates for this procedure. Men and women who are good candidates for buccal fat removal often complain of:
Looking heavier than they are
A round face that lacks definition
A child-like appearance
It is important that patients understand that the results from this procedure tend to be subtle. During a consultation, Dr. Sterry will evaluate your cheeks and give you a recommendation for a treatment plan that can achieve your aesthetic goals.
What areas can be improved with buccal fat removal?
Some people have larger buccal fat pads than others, creating the appearance of chubby cheeks. Removal of buccal fat pads can slim the cheeks and permanently contour the face. This can help enhance the prominence of the cheekbones and chin and produce more defined facial contours.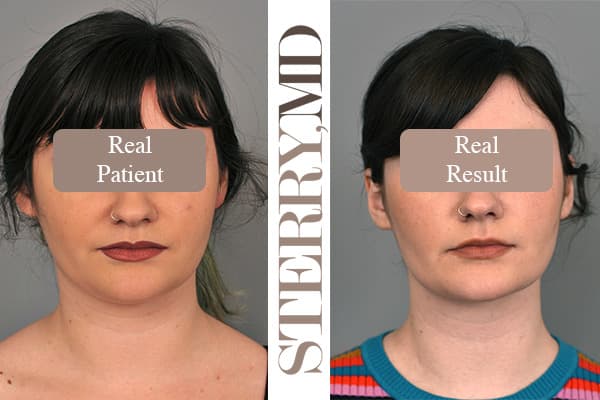 Your Fat Removal Procedure
Dr. Sterry likes to do this procedure under local anesthesia, but some light sedation is also available. A small incision is made on the inside of your cheek so there is no visible scarring. Dr. Sterry then excises the fat directly using meticulous surgical techniques.
Typically, he removes only about 1.5 grams of fat from each patient to create age-appropriate cheek contour. Once removed, the fat is gone for good. After a short period of observation, you can return home to rest and recover.
Complementary Procedures
Dr. Sterry often performs permanent facial contouring by combining buccal fat removal with other treatments to create a more angular look for his patients. Common procedures include:
Buccal Fat Removal vs. Facial Liposuction
While buccal fat removal and facial liposuction are both facial sculpting procedures, there are important differences. The buccal fat pad is in the lower face beneath the cheekbone, not the midface or along the cheekbone area. With too much fullness, the buccal fat pad makes the face look round and the cheeks look chubby. Dr. Sterry performs buccal fat removal by surgically removing all or part of the fat pad. Facial liposuction is performed by suctioning fat from a broader area of the lower face using a very fine cannula to avoid damaging the facial nerves. Dr. Sterry also removes fat under the chin with liposuction to sculpt and define the jawline and chin.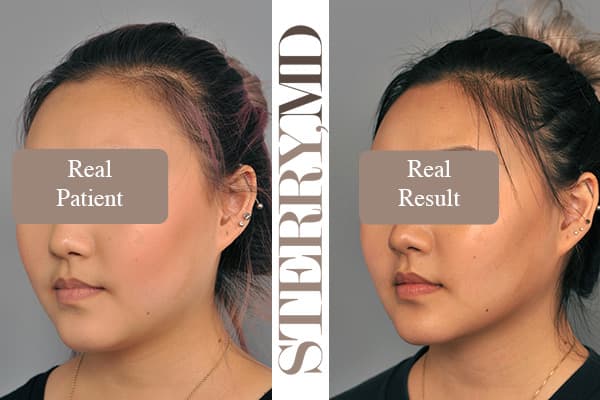 Recovery
You may experience slight swelling after the procedure, but this will soon subside. The swelling may make it difficult to see your results, but as it gradually dissipates, your new profile will be revealed. We recommend that patients keep their heads elevated while sleeping for a few days in order to reduce swelling.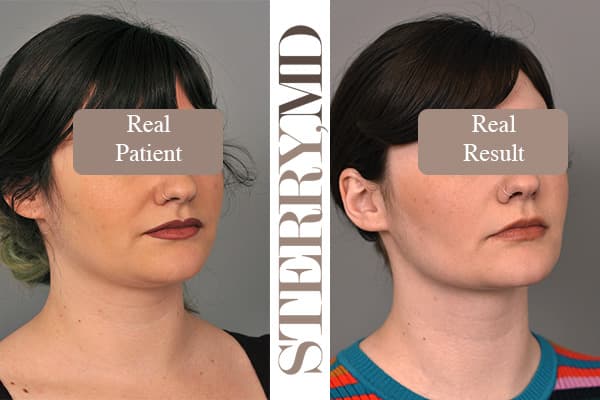 Results
Cheek sculpting provides subtle changes to a patient's looks–the procedure enhances natural features rather than dramatically altering the face. It can boost your self–confidence without sacrificing the unique character of your face. Many people find that friends and family wonder if they've lost weight or changed their makeup.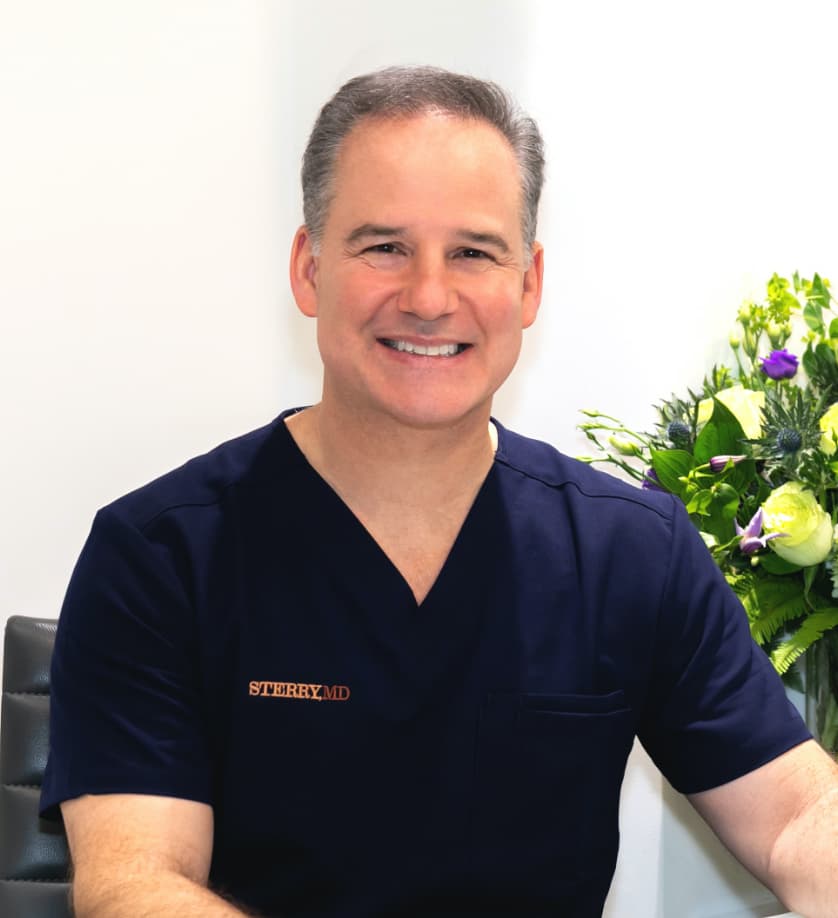 Get to Know
Dr. Thomas P. Sterry
Thomas Sterry, MD, is a board-certified New York City plastic surgeon with over 20 years of experience. He has been president of both the New York State Society of Plastic Surgeons and the New York Regional Society of Plastic Surgeons. In addition, he sits on the executive council of the New York County Medical Society and has been a delegate to the Medical Society of the State of New York for years. At his inviting, boutique-style practice in Manhattan, he focuses on each patient's unique needs and aesthetic goals so that he can provide the most attractive and natural-looking outcomes possible.
Meet Dr. Sterry
Request a Consultation
Credentials you can trust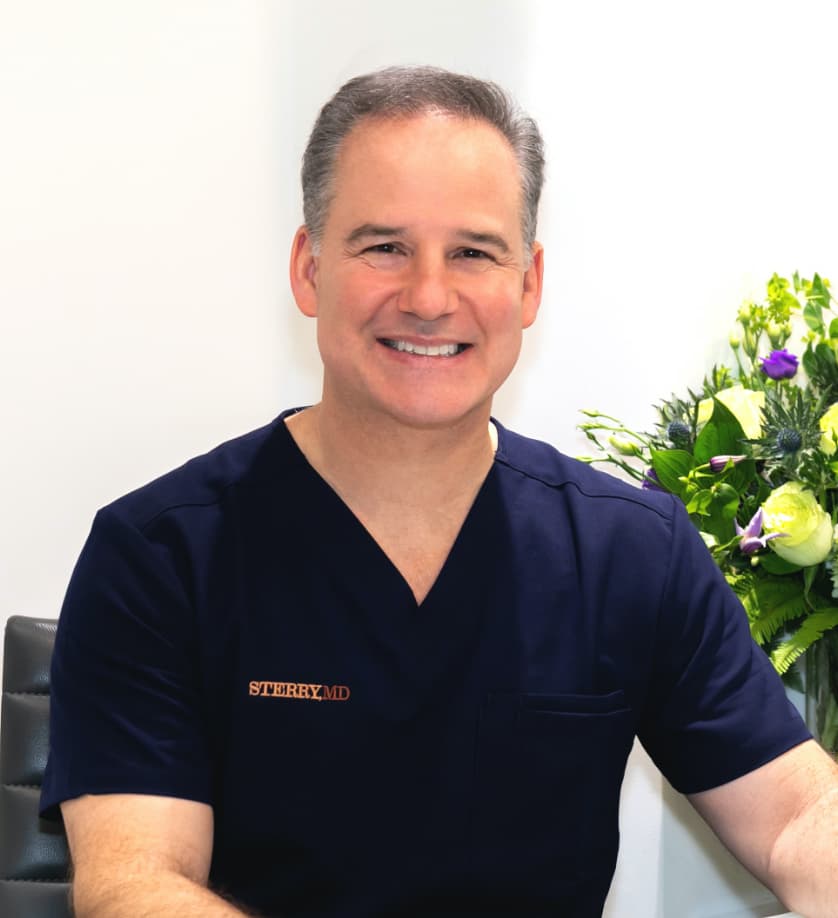 Dr. Sterry Answers Common Buccal Fat Removal Questions
Why is it important to choose an experienced surgeon for buccal fat removal?
Of course, it is always important to find an experienced surgeon for any cosmetic procedure. However, because this surgery is less common than other facial surgeries like facelift or eyelid surgery, it is important to find a board-certified and highly qualified surgeon who has experience with buccal fat removal.
---
At what age can buccal fat removal be performed?
This procedure can be done at almost any age. While there are critics who claim that patients may look too gaunt later in life, it is important to remember that buccal fat is from the lower portion of the face. This area virtually never looks too slim. It is the midface and cheekbone area that most of us want to be fuller as we age.
---
When will I be able to see my final results?
Though most swelling will subside after about 1 to 2 weeks, it can take up to 3 months for swelling to go away entirely to reveal your true outcome.
---
Are most patients happy with their cheek contouring results?
Yes, buccal fat removal has a high satisfaction rate. Its natural-looking results give patients newfound confidence that is often apparent in many different aspects of life. It not only can change your attitude about your appearance but also change how other people see and treat you.
A Reputation Built on Results
10/10 work and experience. My results are amazing, and I've received compliments from so many people...
Dr. Sterry and his staff are the absolute BEST! They're all extremely honest and trust worthy. I've...
I got a breast augmentation from Dr.Sterry in February. I felt comfortable from the very beginning....
Life Changing!! For years and years, I struggled with getting to the shape I needed. I workout 6 days...
Ask Us About Our
Skincare Products
Financing Available
Learn More