Thomas P. Sterry, MD
1080 5th Avenue #1b
New York, NY 10128
Phone: (212) 249-4020
Monday & Thursday: 9 a.m.–7 p.m.
Tuesday, Wednesday, & Friday: 9 a.m.–5 p.m.

Plastic Surgery in Manhattan
Located on NYC's Fifth Avenue, just across from the Guggenheim, board-certified plastic surgeon Dr. Thomas Sterry provides plastic surgery for Manhattan men and women who want to discover the best in themselves.
Dr. Sterry is known for creating natural-looking tummy tuck and facial contouring results, all across the street from Central Park. Visit his office in Carnegie Hill to experience all that is possible with cosmetic surgery.  
About Our Manhattan Plastic Surgery Practice
Our office provides a casual and welcoming environment where you can meet the new you, or perhaps the old you. From the moment you walk through our doors, you will be greeted by a team of friendly faces in matching scrubs who are excited to see you and bring your vision to life. On occasion, you may even catch a glimpse of Dr. Sterry's dog, Acqua.
Whether you are visiting us for a tummy tuck, buccal fat removal, liposuction, breast lift, or another cosmetic procedure, our Manhattan office is your safe place to speak candidly about your goals and learn about all the ways to achieve them. The clean, modern interiors create a beautiful backdrop as you explore the possibilities of your procedure and plan the next steps of your transformation.
At the office, Dr. Sterry conducts private consultations and performs plastic surgery procedures that require local anesthesia or any level of deep sedation. Alternatively, if you or your family prefer, you will have a choice of surgical facilities, including nearby Mount Sinai Hospital.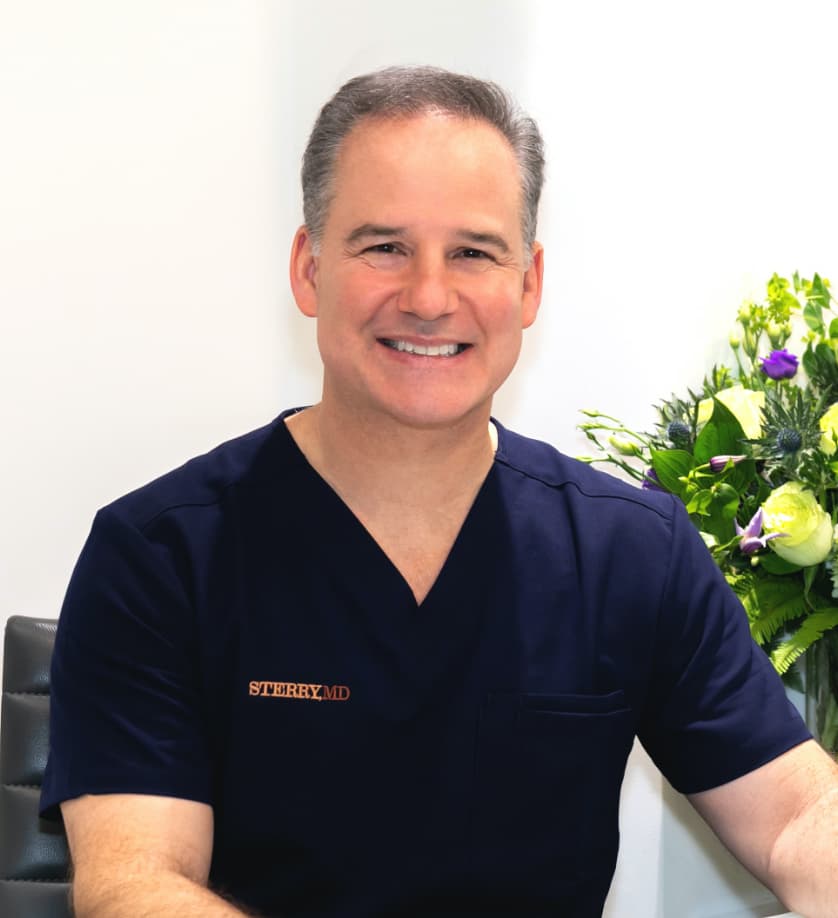 Get to Know
Dr. Thomas P. Sterry
Thomas Sterry, MD, is a board-certified New York City plastic surgeon with over 20 years of experience. He has been president of both the New York State Society of Plastic Surgeons and the New York Regional Society of Plastic Surgeons. In addition, he sits on the executive council of the New York County Medical Society and has been a delegate to the Medical Society of the State of New York for years. At his inviting, boutique-style practice in Manhattan, he focuses on each patient's unique needs and aesthetic goals so that he can provide the most attractive and natural-looking outcomes possible.
Meet Dr. Sterry
Request a Consultation
Credentials you can trust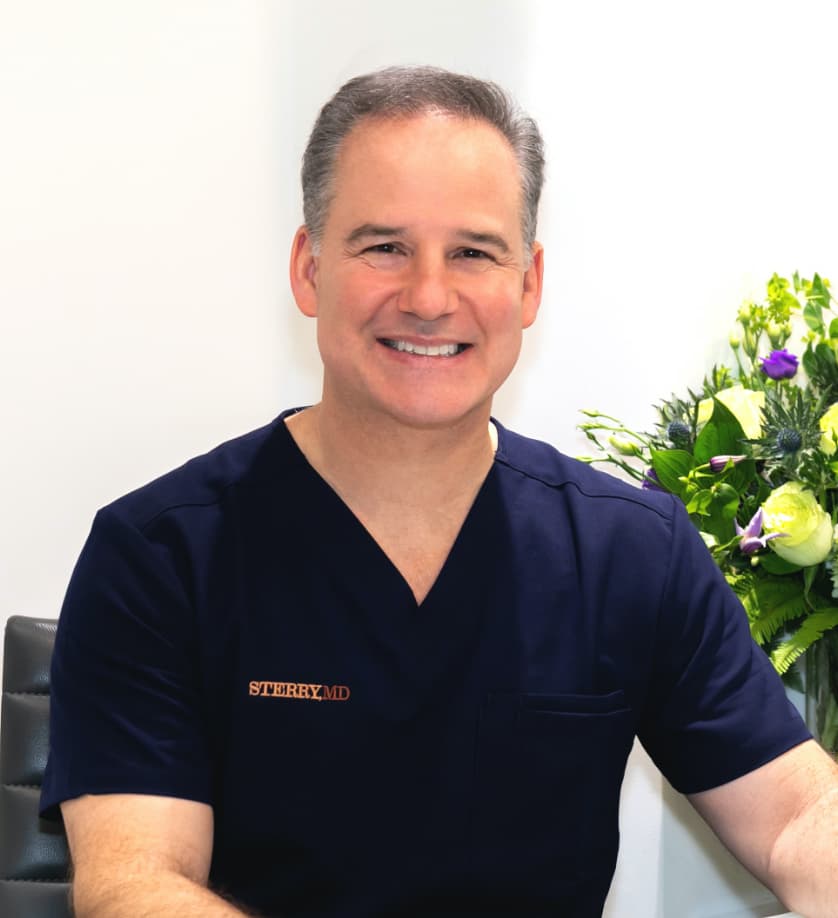 Best Places to Visit in Manhattan
Our cosmetic surgery office isn't the only place worth visiting here in Manhattan. Make the most of your visit by stopping by these famous and beloved landmarks, many of which are within walking distance of our Fifth Avenue location:
American Museum of Natural History
Central Park
Empire State Building
Grand Central Terminal
The Guggenheim
The High Line
The Jewish Museum
The Metropolitan Museum of Art (The Met)
New York Public Library
Theatre District
Best Places to Stay in Manhattan
Whether you are in search of a luxury experience or a cozy place to stay here in Manhattan, you are sure to find what you are looking for. These hotels are just a few of the many accommodations available near our office:
The Carlyle Hotel
Courtyard New York Manhattan/Upper East Side
Four Seasons Hotel New York Downtown
Garden Suites Hotel by Affinia
Gramercy Park Hotel
Hotel Elysee
Loews Regency New York Hotel
The Lowell
The Mark
Millennium Hilton New York Downtown
voco The Franklin New York
Best Places to Dine in Manhattan
Manhattan offers a rich menu of dining options, from renowned upscale restaurants to hidden gems of local eateries. Our staff will be happy to share their recommendations, but you can start by exploring these top-rated spots:
2nd Ave Deli
Candle Café
Daniel
David Burke Kitchen
Flora Bar
J.G. Melon
Mission Ceviche
Sasabune
Sushi of Gari
Two Little Red Hens
If you would like to learn more about planning your visit, or if you would like to set up a private consultation with Dr. Sterry, please request a consultation online or call (212) 249-4020. We look forward to hearing from you.