Thomas P. Sterry, MD
1080 5th Avenue #1b
New York, NY 10128
Phone: (212) 249-4020
Monday - Thursday: 9 a.m.–5 p.m.
Friday: 9 a.m.–3 p.m.

Mommy Makeover Scar Healing
Choosing to have cosmetic surgery involves deciding that the aesthetic enhancement you desire is worth the tradeoff of the resulting scar. Mommy makeover patients in New York City who choose Dr. Thomas P. Sterry can regain their pre‐pregnancy bodies knowing the board‐certified plastic surgeon is dedicated to minimizing the appearance of scars with careful planning and advanced surgical techniques.
If you're considering getting a mommy makeover, which typically includes a breast lift or breast augmentation and a tummy tuck, contact our New York City practice at (212) 249-4020 or request a consultation with Dr. Sterry using the online form.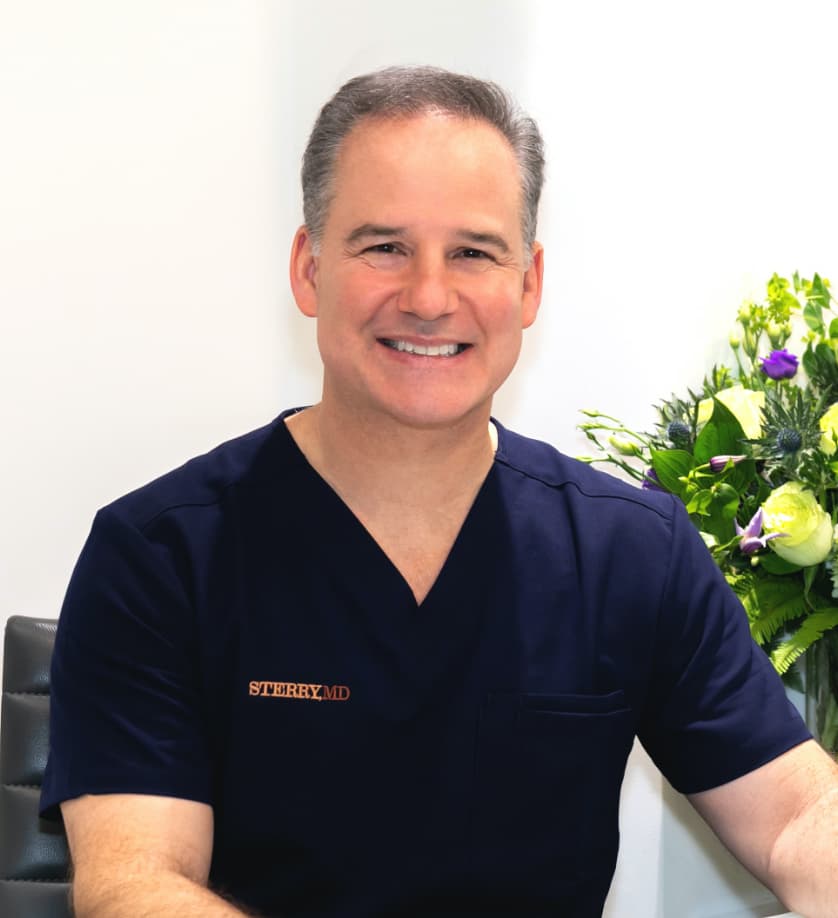 Get to Know
Dr. Thomas P. Sterry
Thomas Sterry, MD, is a board-certified New York City plastic surgeon with over 20 years of experience. He has been president of both the New York State Society of Plastic Surgeons and the New York Regional Society of Plastic Surgeons. In addition, he sits on the executive council of the New York County Medical Society and has been a delegate to the Medical Society of the State of New York for years. At his inviting, boutique-style practice in Manhattan, he focuses on each patient's unique needs and aesthetic goals so that he can provide the most attractive and natural-looking outcomes possible.
Meet Dr. Sterry
Request a Consultation
Credentials you can trust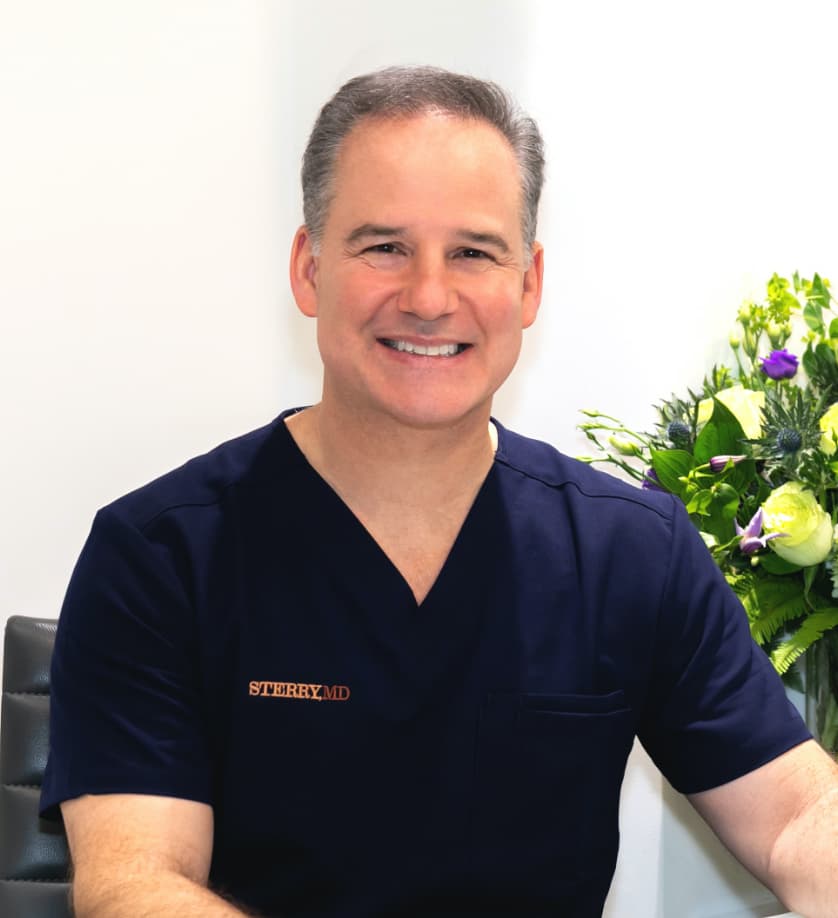 Minimizing Scars
Scars are rarely mentioned on plastic surgeons' websites, but whenever an incision is made, it results in a scar. Dr. Sterry takes pride in his ability to minimize the appearance of scars through careful planning and excellent technique. The location of incisions is critical when creating a surgical plan for procedures such as tummy tuck, breast lift, and breast augmentation.
Tummy Tuck
Dr. Sterry chooses the appropriate position for a tummy tuck incision when planning the surgery. While plastic surgeons can't control every element of a scar's appearance (genetics play a significant role), Dr. Sterry can influence the scar outcome by placing the incision in a well‐concealed location. He typically has patients wear a bathing suit bottom or panties while he uses red ink to mark the border of the garment. That helps ensure the scar will be easily covered up.
Dr. Sterry takes pride in creating incisions with precision. For example, if a patient requests a scar that is one centimeter below her hip bone and extends to the same place on the other side, he can make a straight incision that will match or nearly match that request.
Tummy tucks also involve a second incision to reposition the belly button. Dr. Sterry is well known for spending more time on creating an attractive belly button than most other surgeons, and his patients appreciate that attention to detail.
C‐Section Scars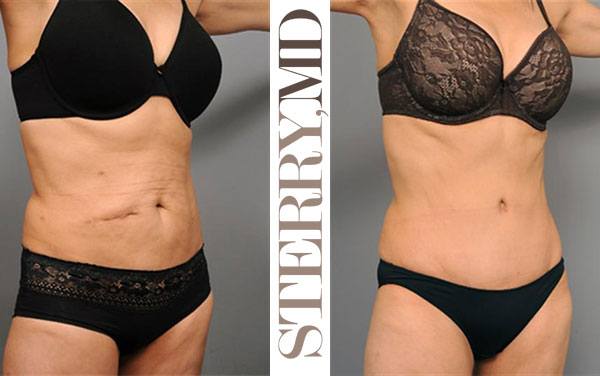 Many women considering mommy makeovers have scars from C‐section births. Some patients believe a tummy tuck creates an additional scar, but Dr. Sterry actually removes the C‐section scar during the procedure. The tummy tuck scar may be longer than the C‐section scar, but because it's made by an experienced plastic surgeon using buried sutures, it tends to heal nicely and be less noticeable. Dr. Sterry also performs scar revision procedures for patients who don't necessarily need a tummy tuck.
Breast Lift
Mommy makeover patients often ask whether they can get more youthful‐looking breasts through breast augmentation alone. Their concern is that a breast lift usually requires an incision on the breast that they'd rather avoid. While breast implants add volume to breasts, they rarely provide the lifted appearance that patients want. In fact, implants can cause breasts to sag even more.
No woman wants scars on her breasts, but they are the tradeoff for creating the more attractive shape and position that many women desire after having children. The 2 most common incision patterns are the "lollipop" and the "anchor." In either case, the scars usually fade over time and can be easily concealed under a bikini or low‐cut top.
Scar Care
The best treatment for tummy tuck or breast lift scars is often silicone gels or silicone sheets that can help the incisions heal properly. Silicone sheets that are worn at all times during the first 6 weeks or so after your procedure can help keep scars as thin and flat as possible.
A Reputation Built on Results
Dr. Sterry and his staff are absolutely amazing! I'm extremely happy with the results.
I had Smartlipo on my abdomen and flanks with Dr. Sterry a little over three weeks ago. Although it...
Very good experience with Dr. Sterry - Smart Lipo on abdomen & flanks I had Smartlipo on my abdomen...
Ask Us About Our
Skincare Products
Financing Available
Learn More