Thomas P. Sterry, MD
1080 5th Avenue #1b
New York, NY 10128
Phone: (212) 249-4020
Monday - Thursday: 9 a.m.–5 p.m.
Friday: 9 a.m.–3 p.m.

Arm Lift
Have you lost 50 pounds, 100 pounds or more—yet still feel awkward about wearing short sleeves or going sleeveless? Do you wear long sleeves year 'round to hide all the excess skin hanging from your upper arms? An arm lift in New York City with board-certified plastic surgeon Dr. Thomas Sterry can help you have slimmer, more shapely arms and feel confident again.
To find out more, request a consultation with Dr. Sterry in Manhattan or call (212) 249-4020.
Embarrassed to go sleeveless? Find out about arm lift surgery.
If you are looking to get rid of excess arm skin consider brachioplasty, often called an arm lift, by Dr. Sterry to help tighten sagging skin.
If loose skin hangs down from your upper arms when you hold your hands out to the side, an arm lift can trim those "bat wings" and make you proud to go sleeveless.
The images in this video show an actual patient who had the most dramatic form of arm lift by Dr. Sterry. Her "after" photo shows the results—and scars—three months after surgery.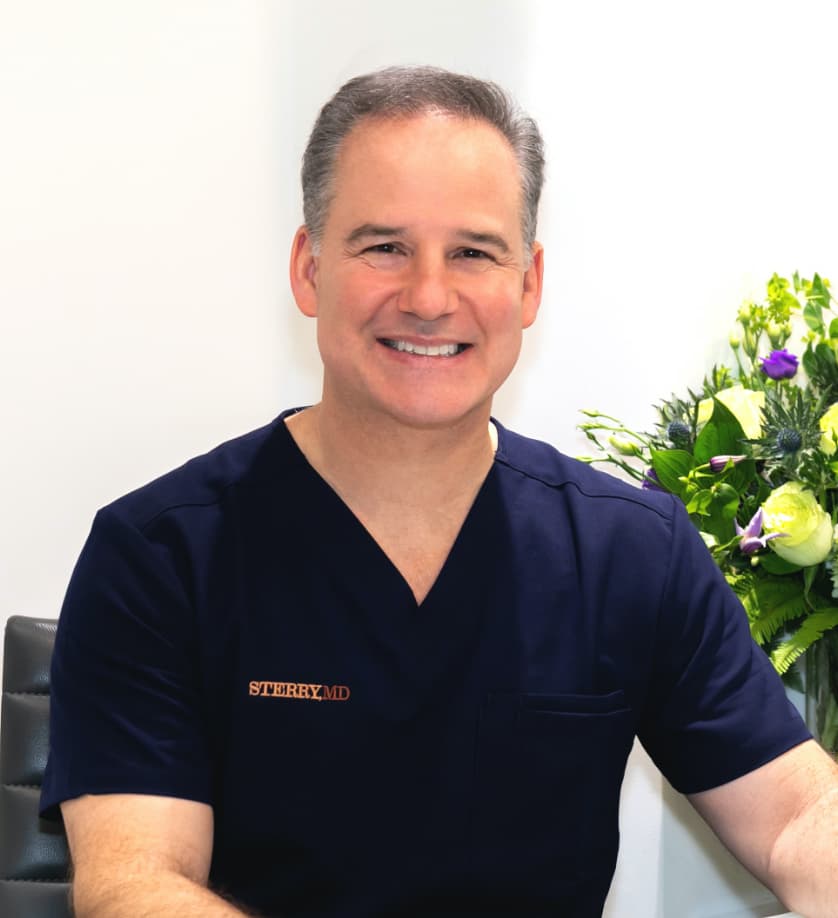 Get to Know
Dr. Thomas P. Sterry
Thomas Sterry, MD, is a board-certified New York City plastic surgeon with over 20 years of experience. He has been president of both the New York State Society of Plastic Surgeons and the New York Regional Society of Plastic Surgeons. In addition, he sits on the executive council of the New York County Medical Society and has been a delegate to the Medical Society of the State of New York for years. At his inviting, boutique-style practice in Manhattan, he focuses on each patient's unique needs and aesthetic goals so that he can provide the most attractive and natural-looking outcomes possible.
Meet Dr. Sterry
Request a Consultation
Credentials you can trust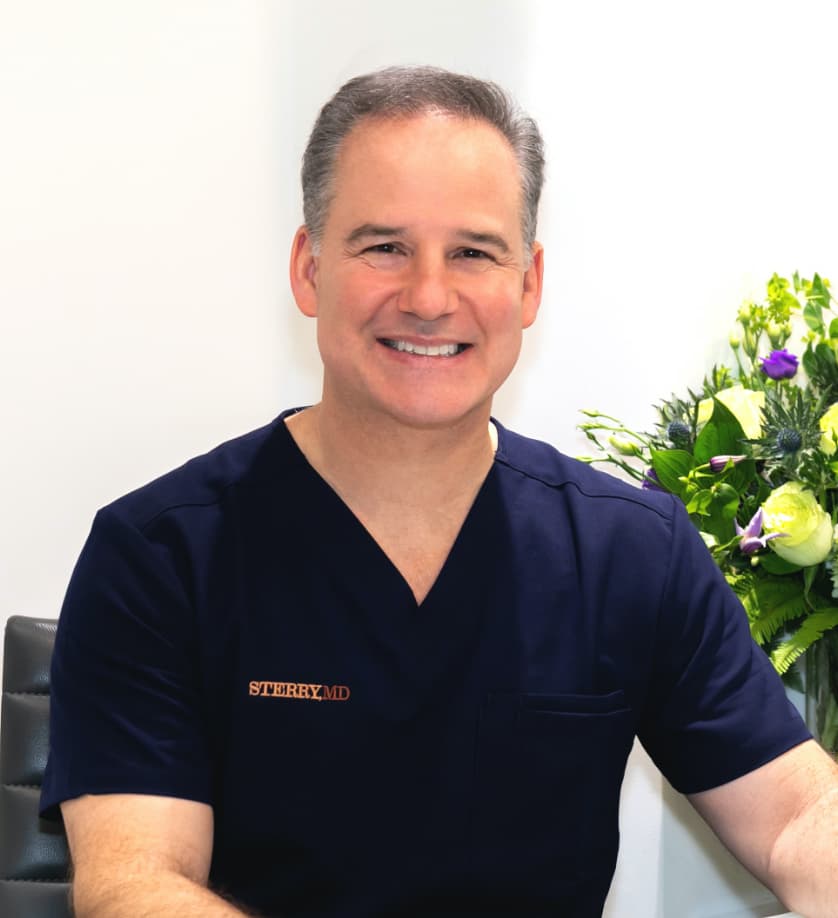 Arm Lift FAQ
What is an arm lift?
An arm lift or brachioplasty is a cosmetic body contouring operation to remove excess skin hanging from the upper arms—especially after weight loss surgery. There are a number of surgical methods I can use to perform an arm lift. The one that's right for you will depend on your desires—and your willingness to accept a scar.
---
How big of a scar does an arm lift involve?
That depends on how much excess skin needs to be removed. Sometimes I can do an arm lift with a scar only in the armpit, or a short scar down the arm—but often the scar has to extend down the inner arm to the area inside of the elbow. The length of the scar is determined by what you want to accomplish with the surgery."
One patient recently remarked that the scar will only be seen sometimes, but this flabby skin is showing all the time.
---
Dr. Sterry offers an array of body contouring procedures
While an arm lift can involve a long scar, it is typically hidden from the rest of the world unless your arm is raised up and rotated outward. One patient recently remarked that the scar will only be seen sometimes, but this flabby skin is showing all the time.
---
Is an arm lift a new plastic surgery procedure?
No. This operation was introduced many years ago, but lost popularity when liposuction became widely available.
---
Wouldn't liposuction be a better choice?
No. Liposuction alone is typically a bad choice for people with massive weight loss. Why? Because the problem is excess skin, not really excess fat. Liposuction is designed to remove fat, not skin—so it tends to make the problem worse for most weight-loss patients.
A Reputation Built on Results
10/10 work and experience. My results are amazing, and I've received compliments from so many people...
Dr. Sterry and his staff are the absolute BEST! They're all extremely honest and trust worthy. I've...
I got a breast augmentation from Dr.Sterry in February. I felt comfortable from the very beginning....
Life Changing!! For years and years, I struggled with getting to the shape I needed. I workout 6 days...
Ask Us About Our
Skincare Products
Financing Available
Learn More