Thomas P. Sterry, MD
1080 5th Avenue #1b
New York, NY 10128
Phone: (212) 249-4020
Monday - Thursday: 9 a.m.–5 p.m.
Friday: 9 a.m.–3 p.m.

Tummy Tuck & Hernia Repair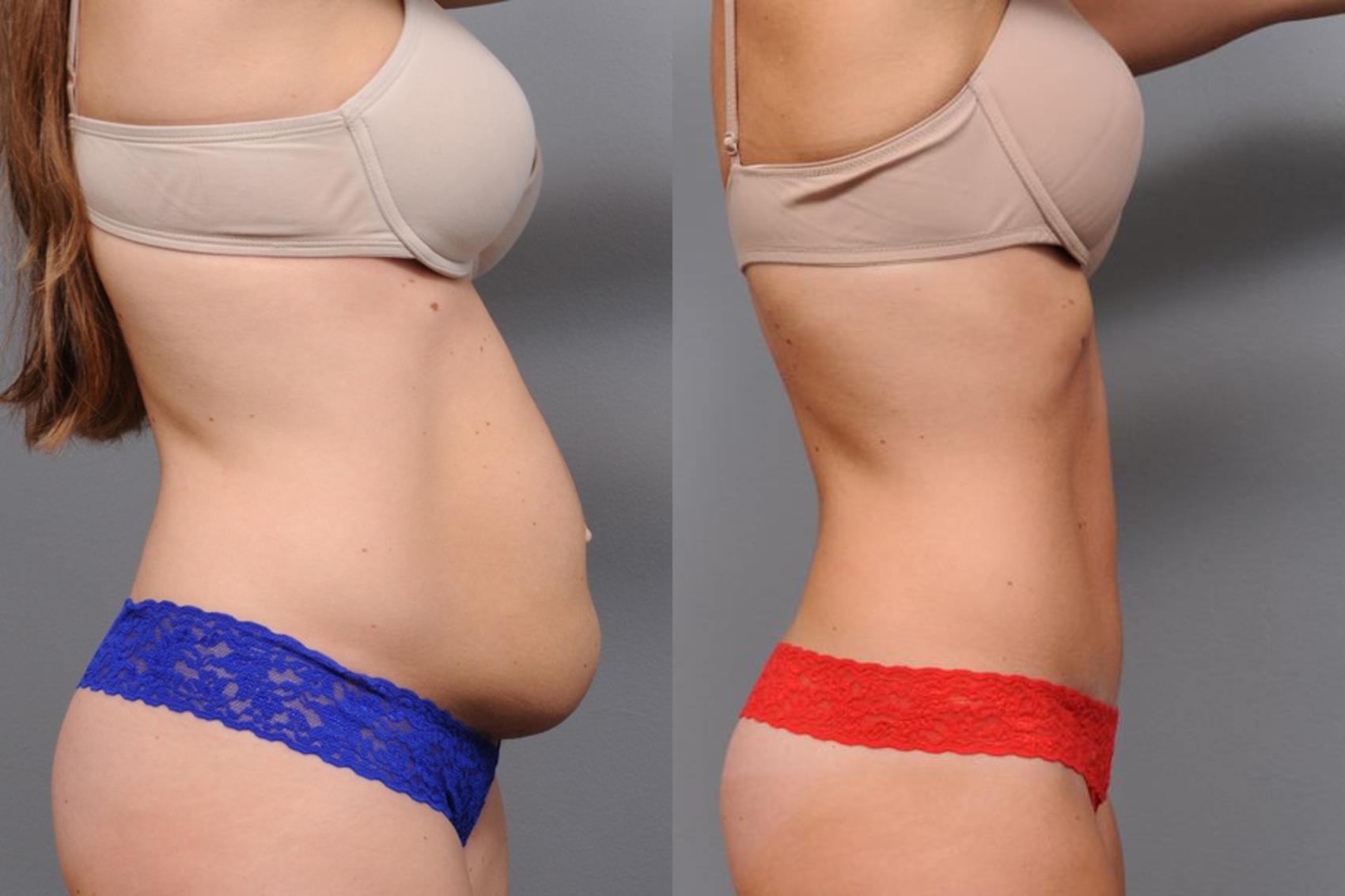 Before & After
This 34-year-old woman came in asking for a tummy tuck and hernia repair. Dr. Sterry performed the operation at Mount Sinai Hospital in New York City. She was 5 feet 6 inches tall and 125 pounds. She developed a hernia after a previous C-section and needed to have her abdominal muscles put back in their proper place. An aggressive abdominoplasty was done at the same time as the hernia was repaired. This means that the loose abdominal skin between her belly button and her pubis was removed and her muscles were tightened. If you watch the video displayed below it may help you to understand exactly how the operation is done.

Her before-and-after tummy tuck photos are shown here. Note that the skin surrounding her umbilicus has moved and there is a fine tummy scar in the area. Furthermore, the umbilical hernia has been repaired, and her belly button has a much more refined shape.
Patient Age: 34
Pregnancies: 2
Motivation for Tummy Tuck:

Protruding abdomen with hernia after Cesarean section
Tummy Tuck Technique:

Full abdominoplasty

Hernia repair with tightening of the abdominal muscles
Anesthesia: General
Recovery:

This patient said she felt very tight for a couple of weeks postoperatively.
Procedures Performed
About This Patient
View All Patient Photos
*Keep in mind that each patient is unique and your results may vary.