Thomas P. Sterry, MD
1080 5th Avenue #1b
New York, NY 10128
Phone: (212) 249-4020
Monday & Thursday: 9 a.m.–7 p.m.
Tuesday, Wednesday, & Friday: 9 a.m.–5 p.m.

Thigh Lift
*Keep in mind that each patient is unique and your results may vary.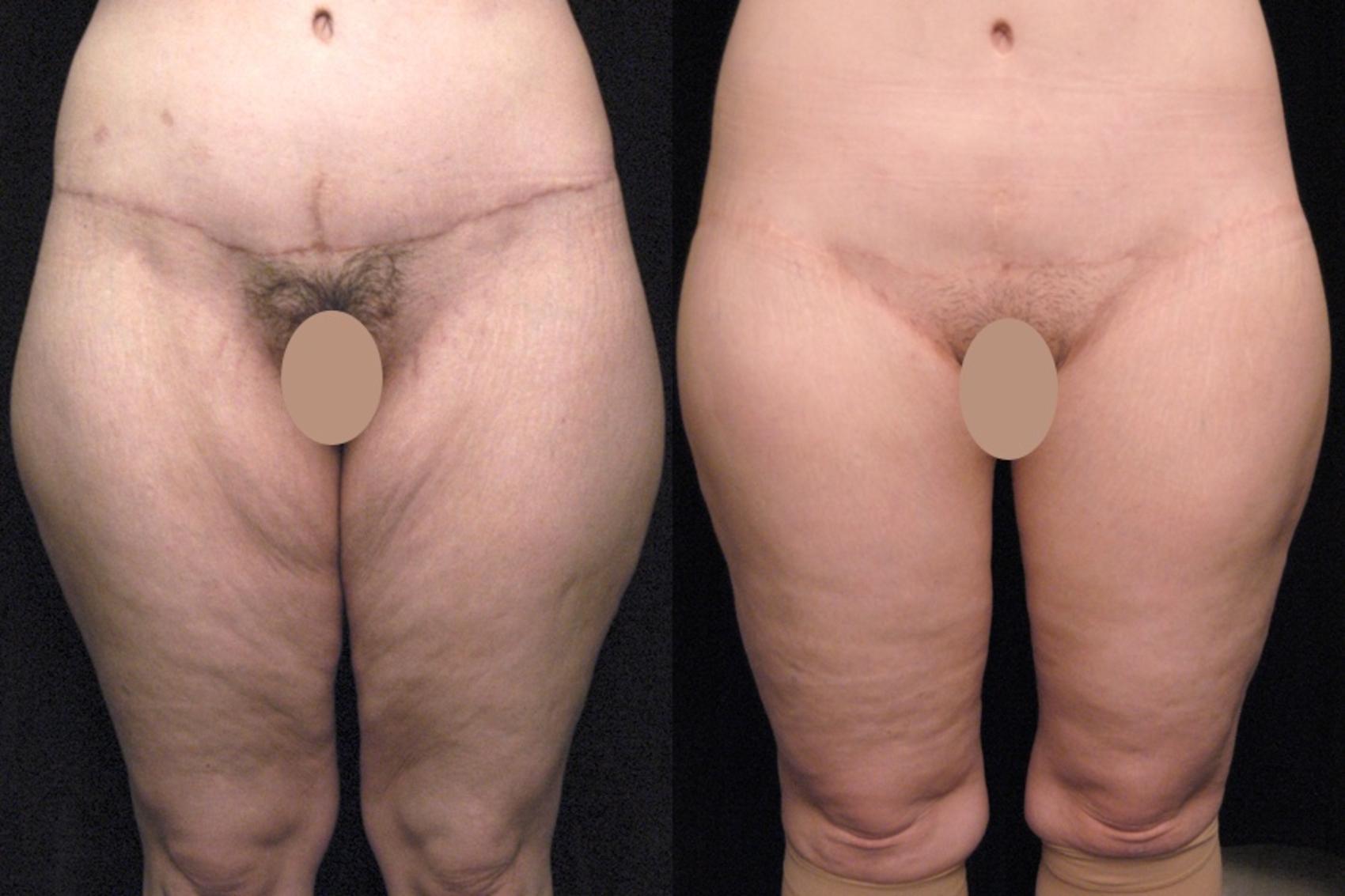 Before & After

This is a woman in her 20s who asked for a thigh lift at my New York City practice after having a lower body lift performed by a different plastic surgeon. I performed an inner thigh lift using a bikini line incision, but she was a little bit unsatisified with her result. According to the patient, while she looked good standing, she had a "spread factor" when she sat in a chair such that the circumferential diameter of her thigh skin would spread across the entire chair. We therefore decided to convert her to a vertical incision thigh lift and she finally got her skinny thighs. Of course, the tradeoff is that she now has a scar that runs down the inside of her thighs much like a seam on your pants.
Despite the scarring, she claims to be much happier with her results this way. This is obviously a personal decision, and while I have a bias against it, I do recognize that for some people it is their best chance to wear a skirt in the future. Furthermore, I should mention that the scars typically fade nicely with time.
Patient Age:

28
Pregnancies:

None
Motivation for Thigh Lift:

Excessive weight loss with gastric bypass operation
Anesthesia Used:

General
Recovery:

2 weeks
Procedures Performed
About This Patient
View All Patient Photos