One of the questions most often asked on websites such as RealSelf is about the difference between a tummy tuck and liposuction. When performed as standalone surgeries, the two procedures accomplish very different goals. They can also be combined during a single operation and complement each other quite well.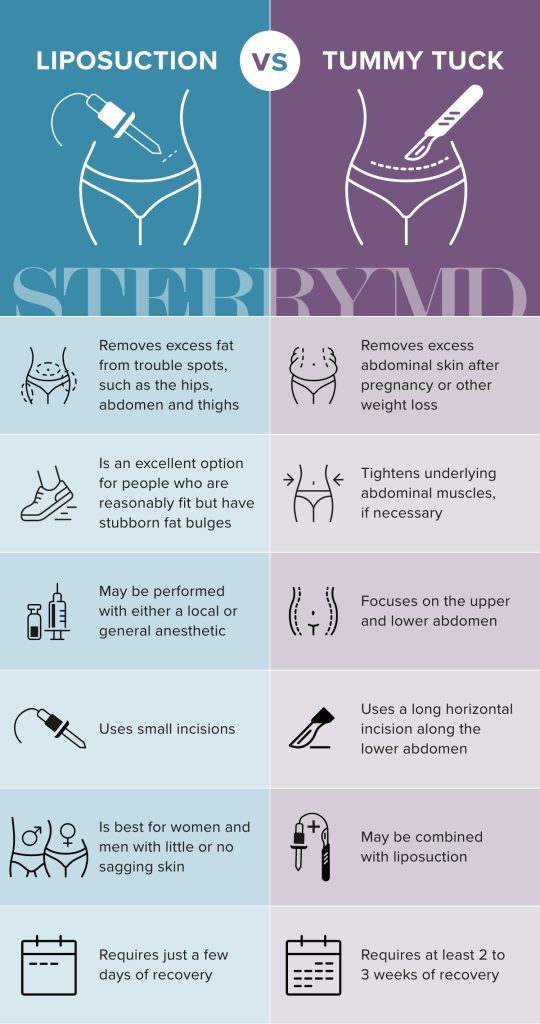 Whether you're getting liposuction or a tummy tuck, it's important to choose a board-certified plastic surgeon with extensive experience performing body contouring procedures. Combining a tummy tuck with liposuction requires extensive knowledge of both procedures and how they work together. In many cases, for example, additional liposuction around the hips can create a more cohesive result. Browse through our gallery of liposuction and tummy tuck before and after pictures to see the type of results we achieve.
You can request a consultation with Dr. Sterry to discuss your options by using the online form or call our practice at (212) 249-4020 to schedule an appointment.