Thomas P. Sterry, MD
1080 5th Avenue #1b
New York, NY 10128
Phone: (212) 249-4020
Monday - Thursday: 9 a.m.–5 p.m.
Friday: 9 a.m.–3 p.m.

Facelift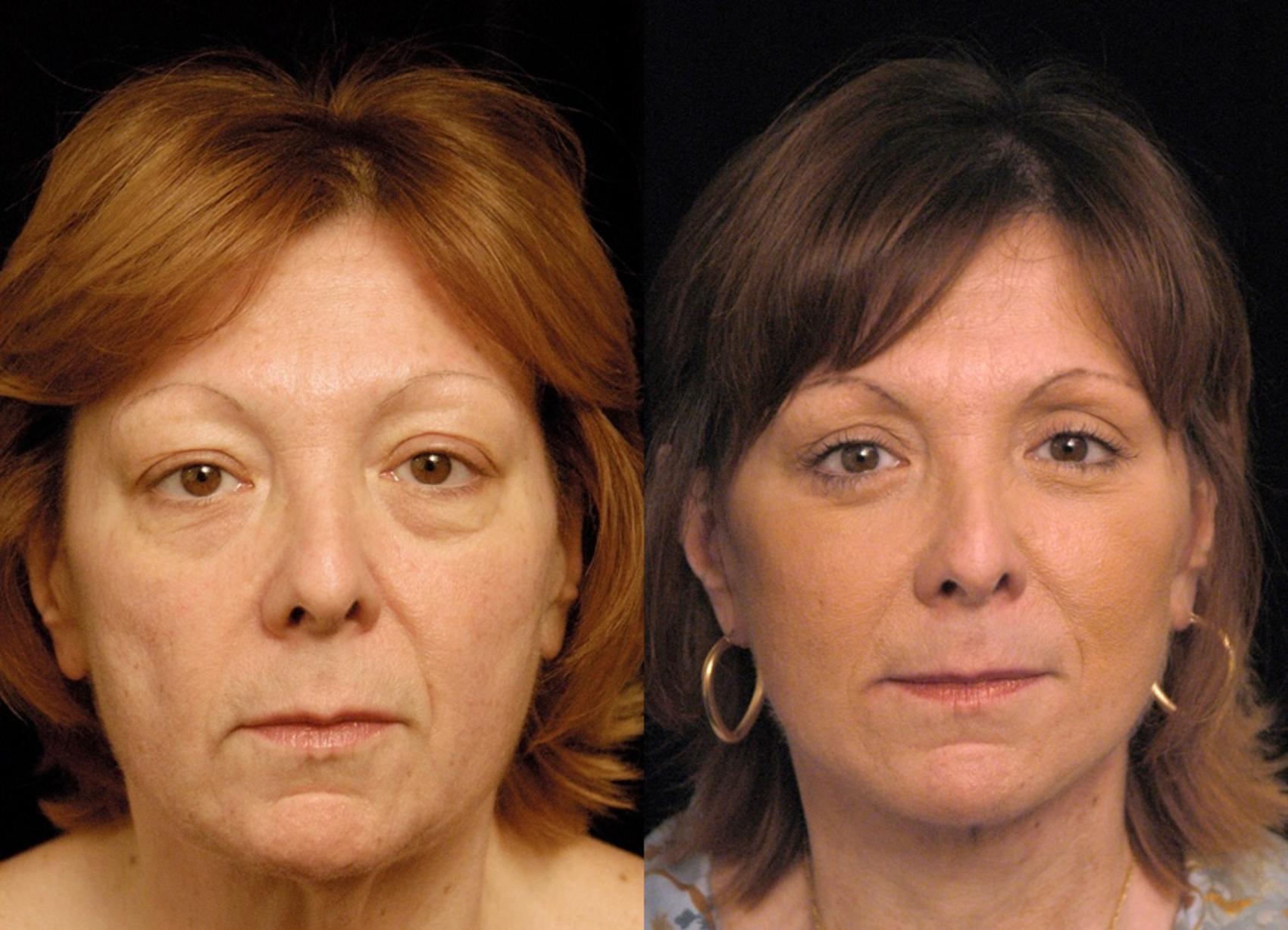 Before & After
This patient said that she always looked tired. I performed a full facelift in New York City, including the neck and mid-face. I also performed cosmetic surgery for the upper and lower eyelids.
While there are many different techniques available for performing a facelift operation (including a mini or short-scar lift), I like to elevate the fibrofatty tissues under the skin, advance them, and suture them down in a place that I find to be more youthful. This takes a bit more time and care, but I think it's worth the investment when I see a natural look on my patients' faces a few weeks later.
When I first went into practice, I set out to find a simpler way to get this type of outcome. For instance, there are techniques that use sutures to "imbricate" the soft tissues, or pull them up to a level that the surgeon wants. Unfortunately, I found them all to be short-term solutions. In 6 or 8 months, those results seemed to falter. The full SMAS elevation method has always yielded a nice, natural-looking, and youthful result that lasts for years.
Patient Age: 53
Procedures Performed:

Full SMAS facelift

Upper eyelid blepharoplasty

Lower eyelid blepharoplasty with septal reset
Anesthesia:

General anesthesia
Recovery:

This patient developed an allergic reaction to bacitracin, and it prolonged her recovery to more than 2 weeks. However, her results were not affected in the end.
Procedures Performed
About This Patient
View All Patient Photos
*Keep in mind that each patient is unique and your results may vary.